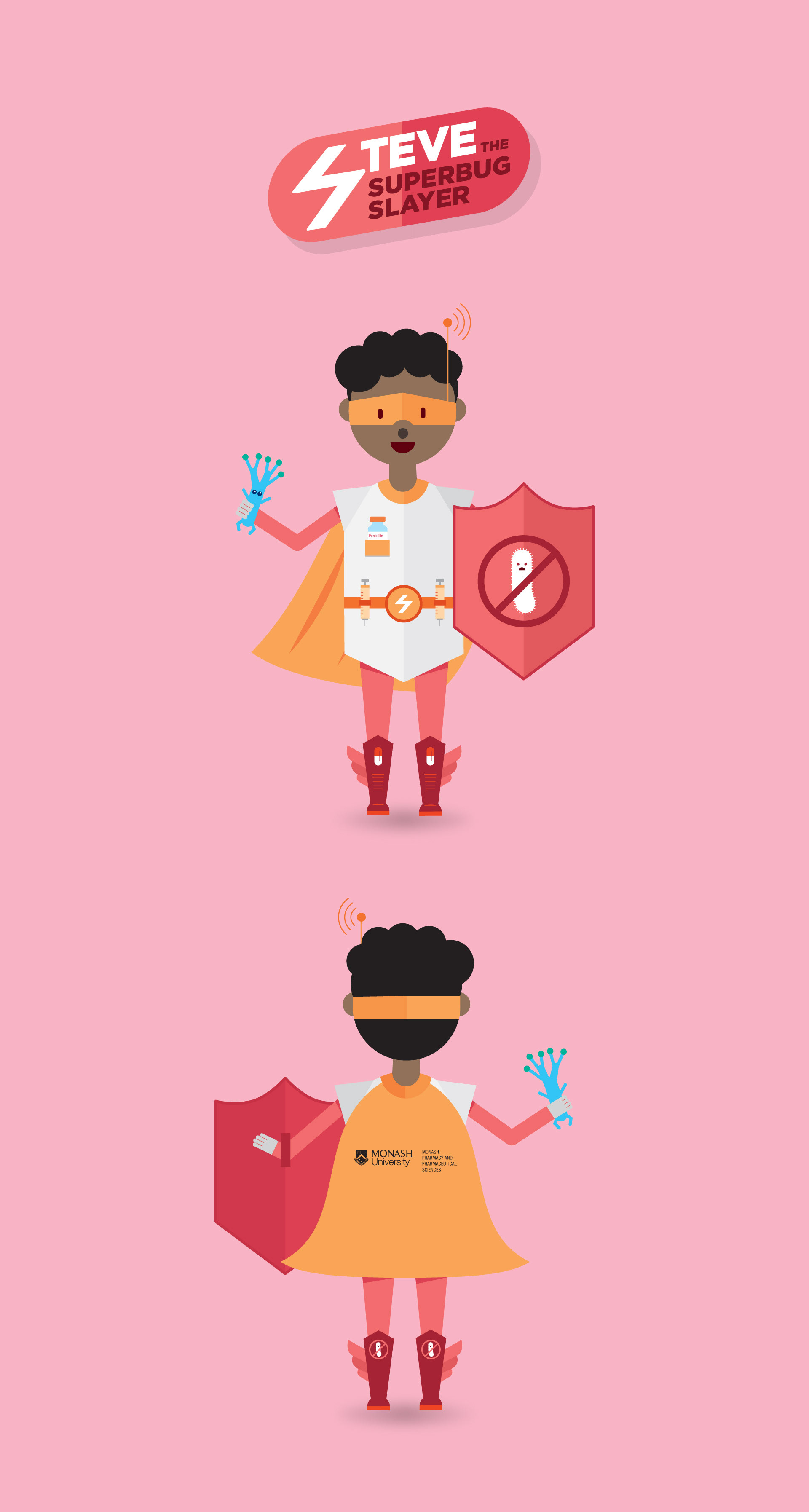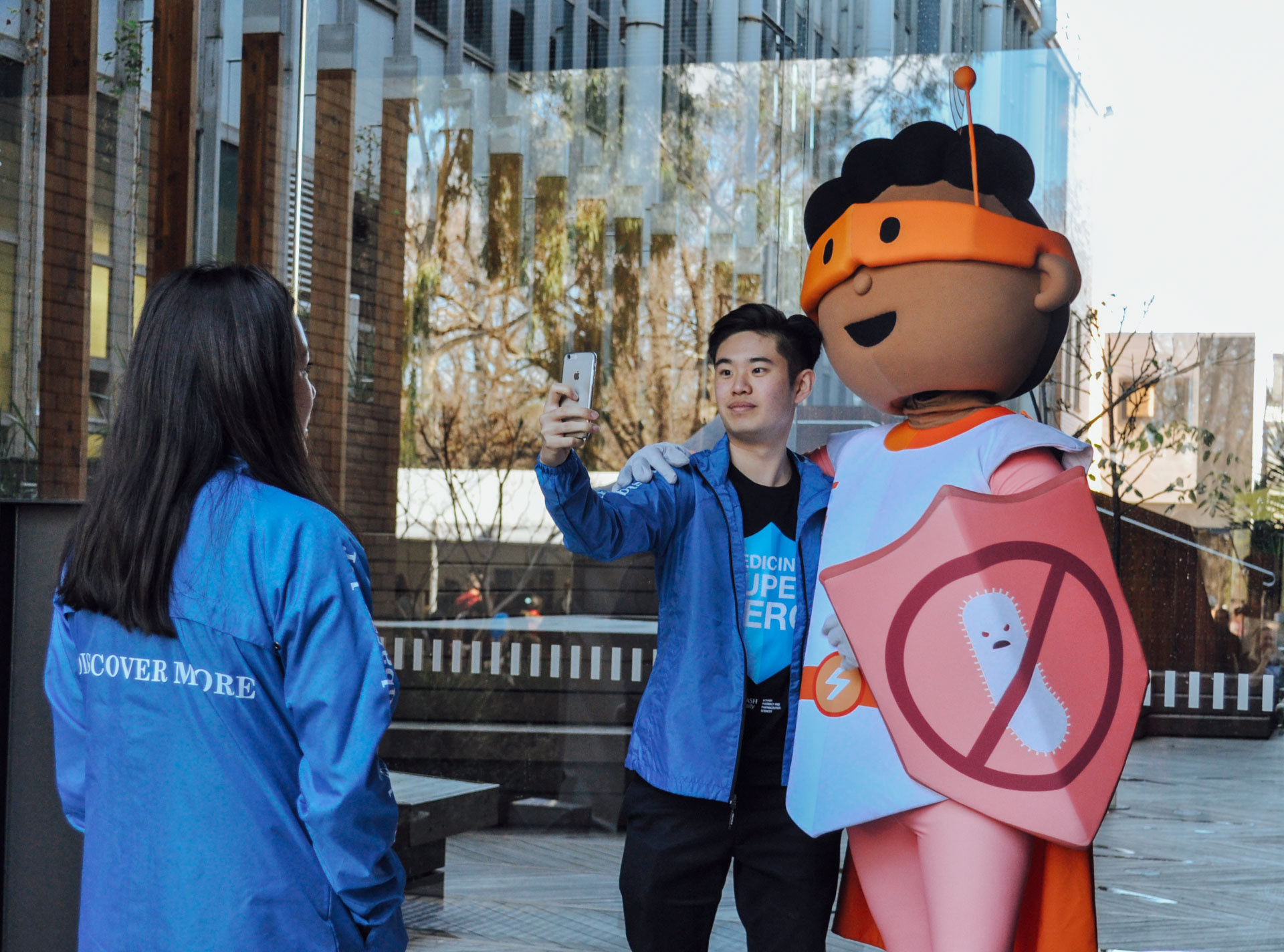 Studio Binocular was the design team behind the Monash Pharmacy and Pharmaceutical Sciences Open Day for 2017. The theme was Superheroes – encouraging a younger demographic to join the university program and one day become a superhero and save people's lives. 
Myself and junior designer Clara Yap were working together to create a set of superhero characters – each character represented a research topic within the faculty program. 
As part of the campaign I was assigned the job to create a character that would later become a mascot for the open day event. Steve the Superbug Slayer is the face of super drugs, created to defeat superbugs with new formulas for penicillin. I worked closely with mascot creator Joyce at Promotechnics to accomplish a 3D version of the character. It was exciting and very rewarding seeing the final product in person.
____