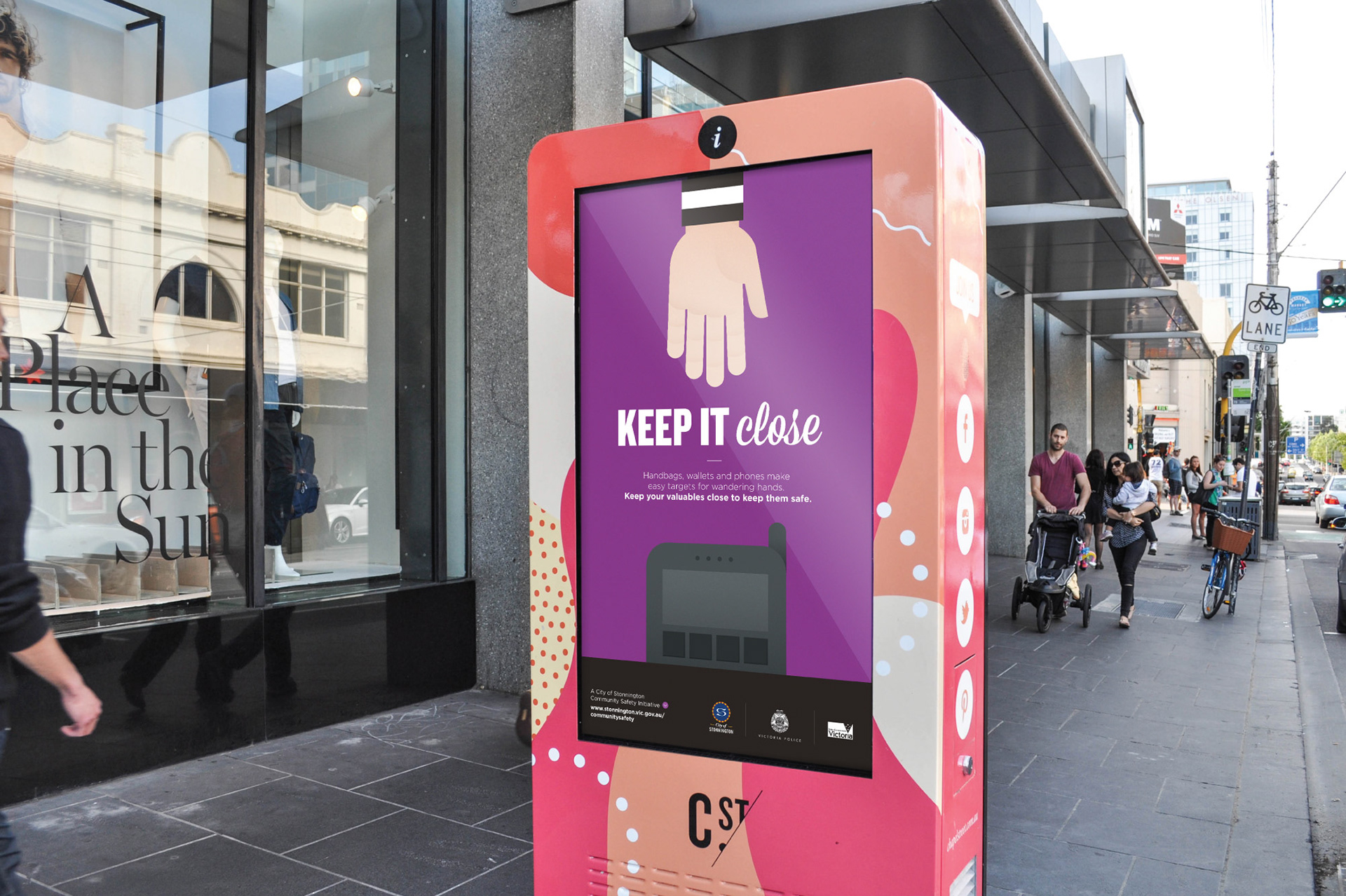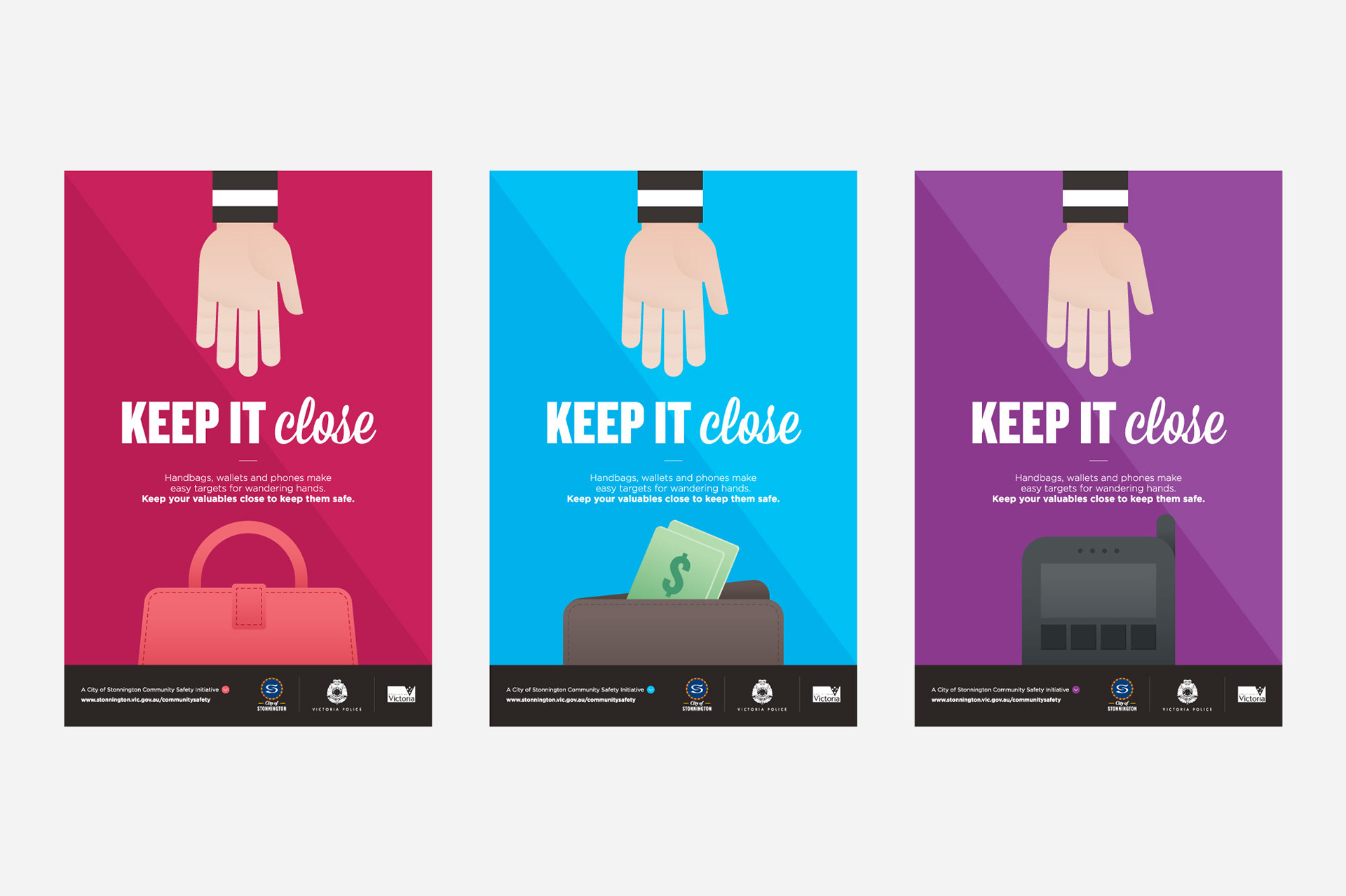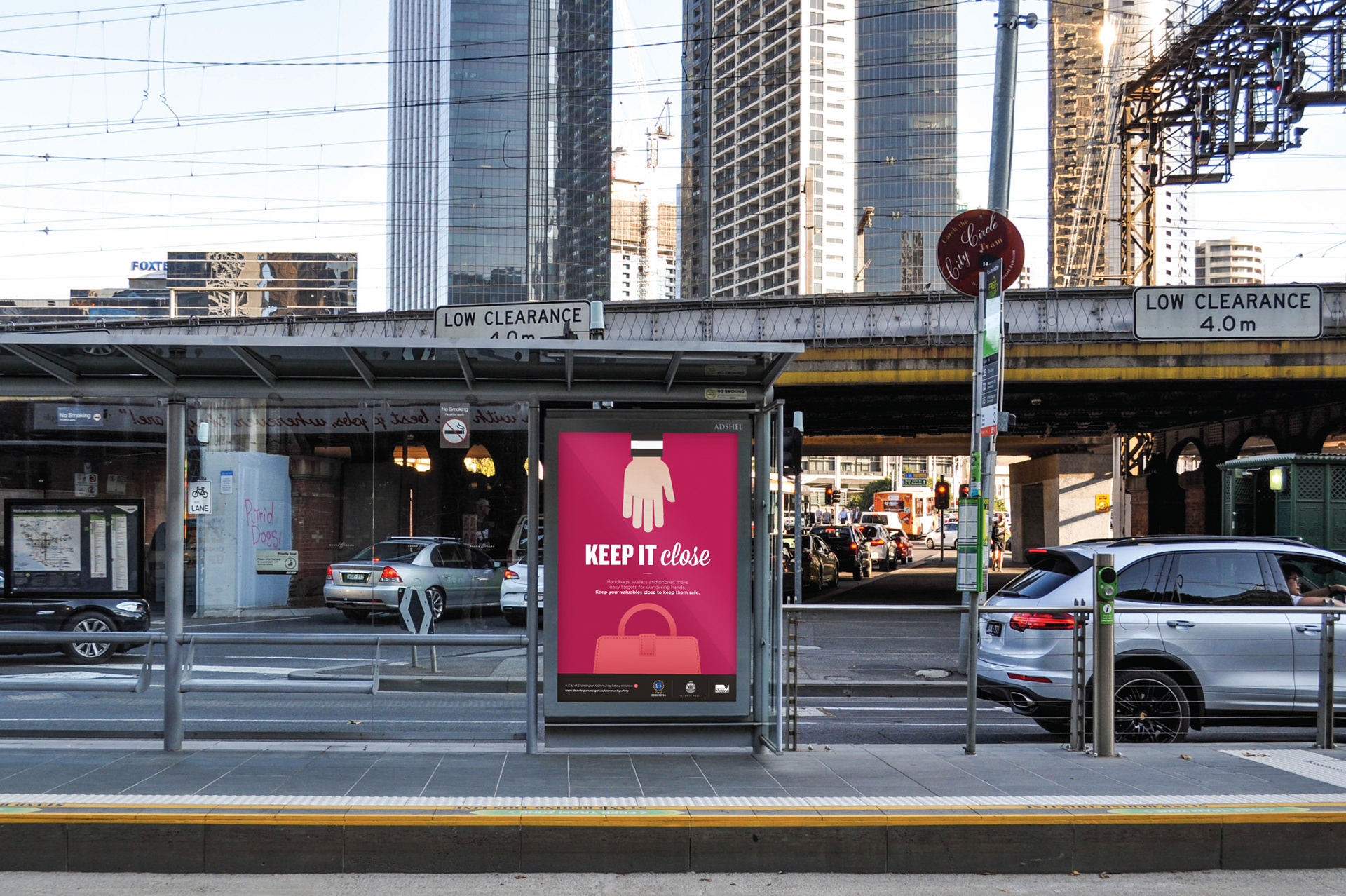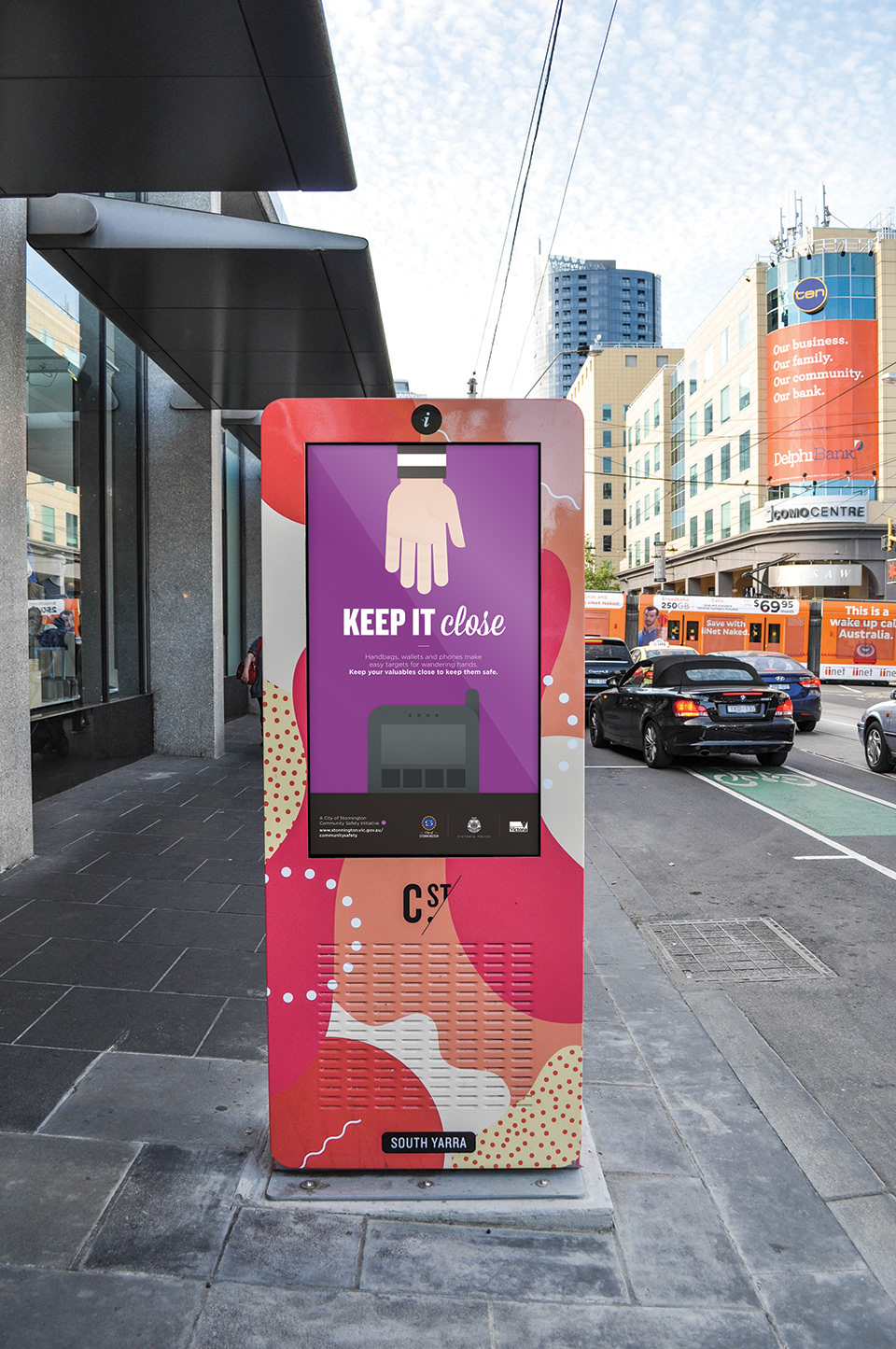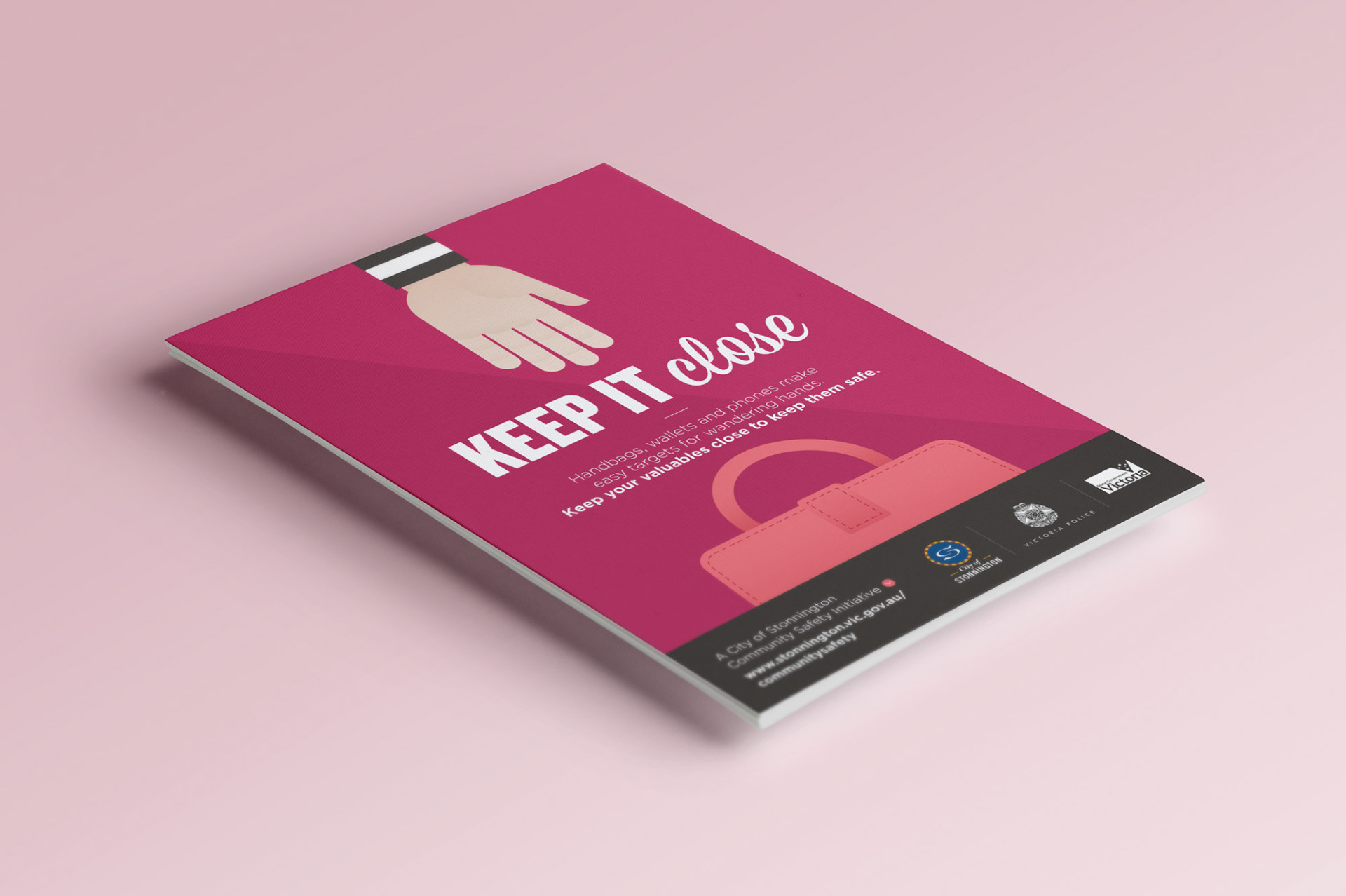 Working along side Creative Director, Laura Cornhill from Studio Binocular, I had the pleasure of designing the look and feel for a great campaign, reminding people to watch over their belongs when being out and about.
This campaign was designed for the main shopping districts in the City of Stonnington, which is located within the metropolitan area of Melbourne, Australia. The brief was to come up with a design that would remind people to keep their items close and insight at all times, rather than to inform people that thefts were occurring within the area. 
The challenging part of the job was to keep it friendly and light-hearted, for such a negative topic and problem in the community. We felt that this could be rectified by designing an illustration based execution, which played off the idea of cartoon style burglars with the identifiable black and white stripes. 
The stereotypical aspect of the black and white stripes clearly communicates the 'bad guy' in the picture and by showing the items of a handbag, wallet and phone in arms reach, the client felt that this was a successful direction for the campaign. Vibrant colours and playful fonts also embraced a friendly vibe, keeping the campaign welcoming and viewed in a positive way.