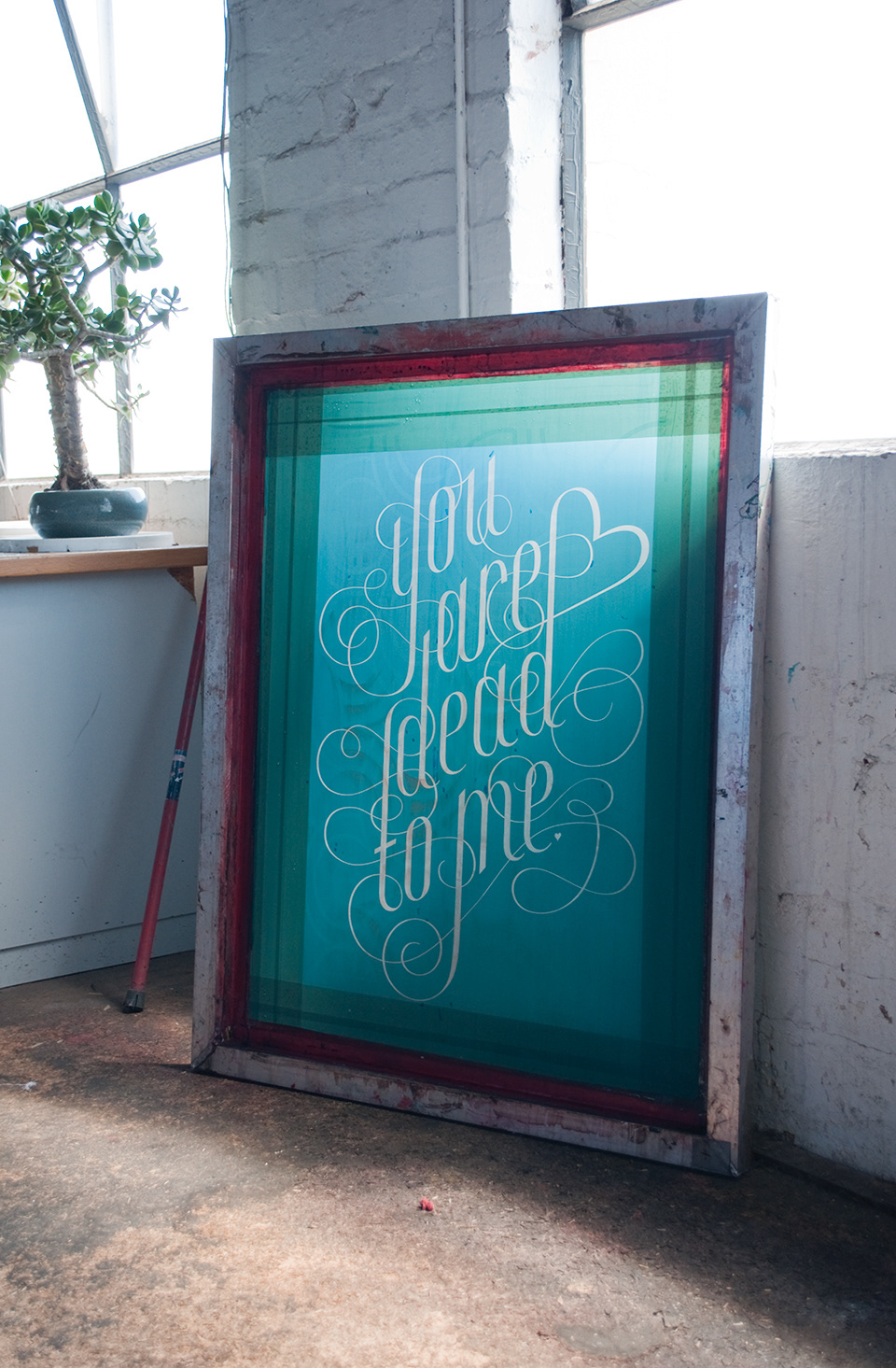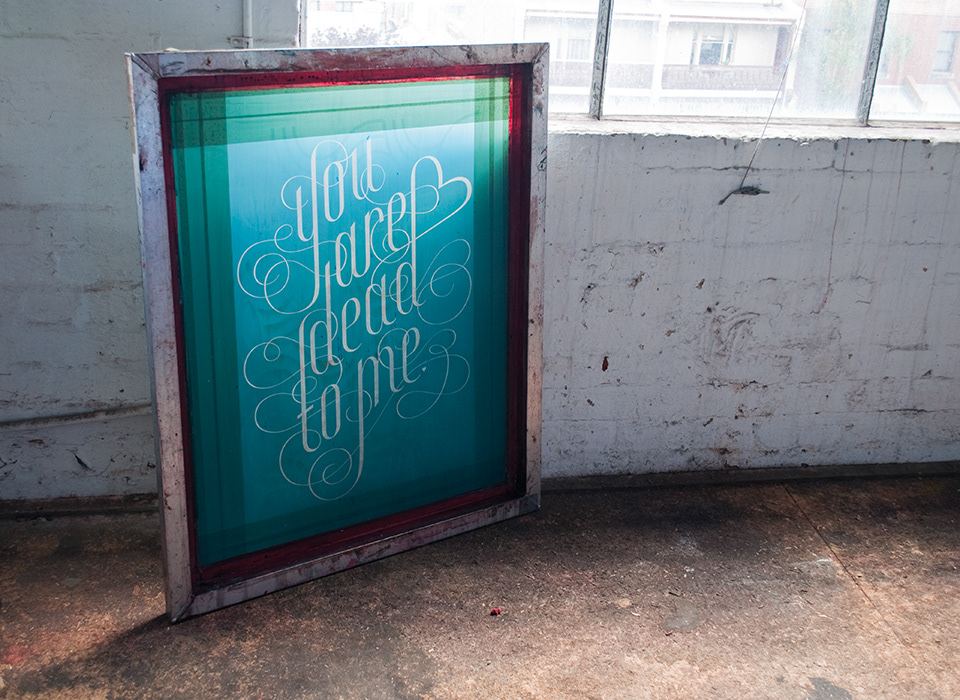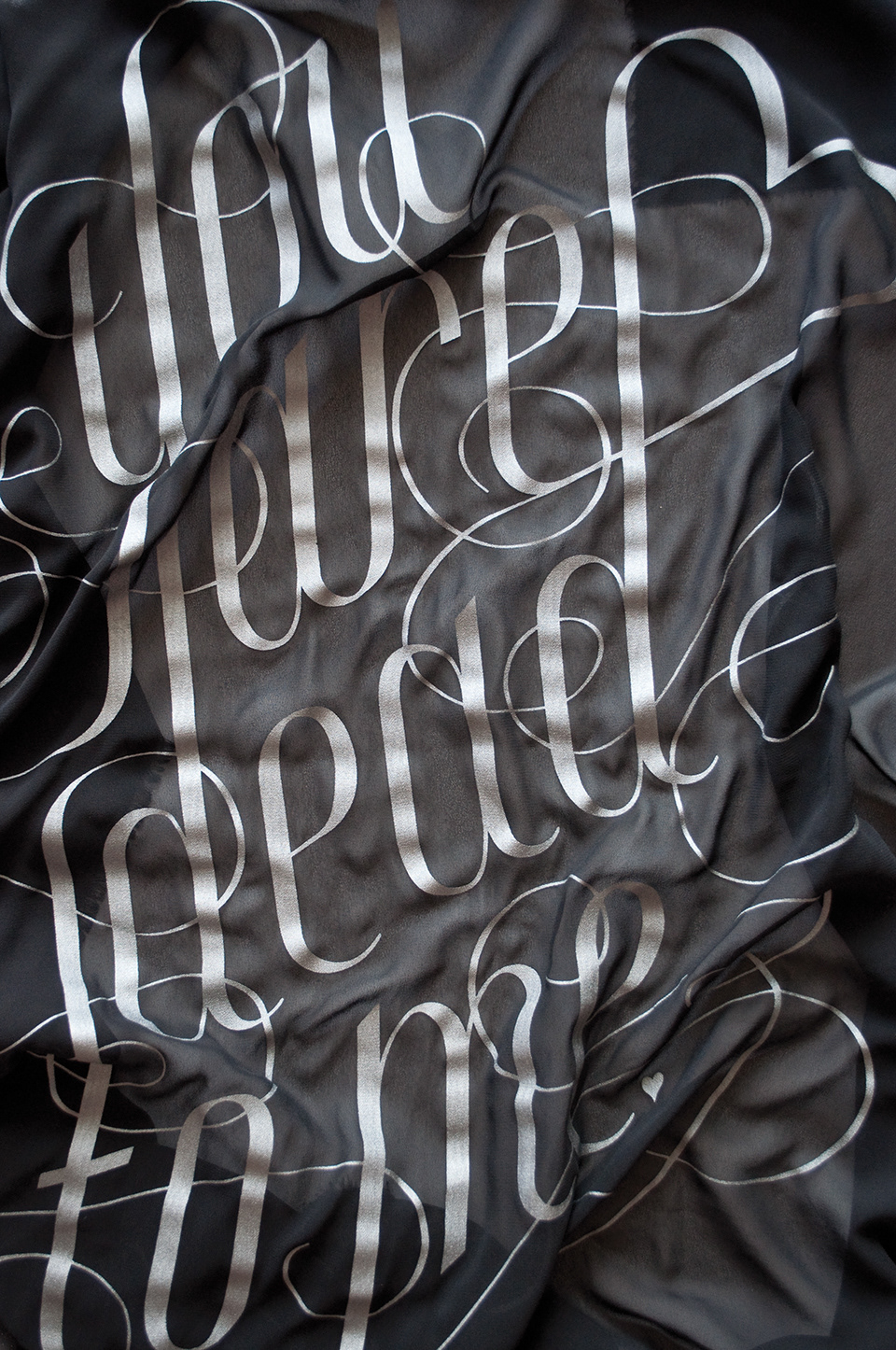 'Dead to Me' was a promotional piece I designed for myself in my last year of University. 
The idea behind the design was to have an 'element of surprise' or a 'shock factor'. This flourishing type is meant to disguise the quite harsh statement 'You're dead to me' in order to illustrate that there's more than meets the eye. 
The statement was an inside joke I had with friends. Funny enough, I'd been told a number of times that I gave an unintentional 'death stare'. So this became a common joke at University. I thought it was quite humorous, because I do infact like people and don't want to push them away.  
I felt that this direction would push myself and capture people's attention, which it did. I also wanted to experiment with new mediums and effects, so an idea came to mind to screen print onto a shear fabric to escape any standard forms of presentation. I was happy with the outcome, and it helped me to stand out from other students. 
This piece also won me the Best Third Year Typography award for AGDA in 2011, which was an amazing honour to receive.