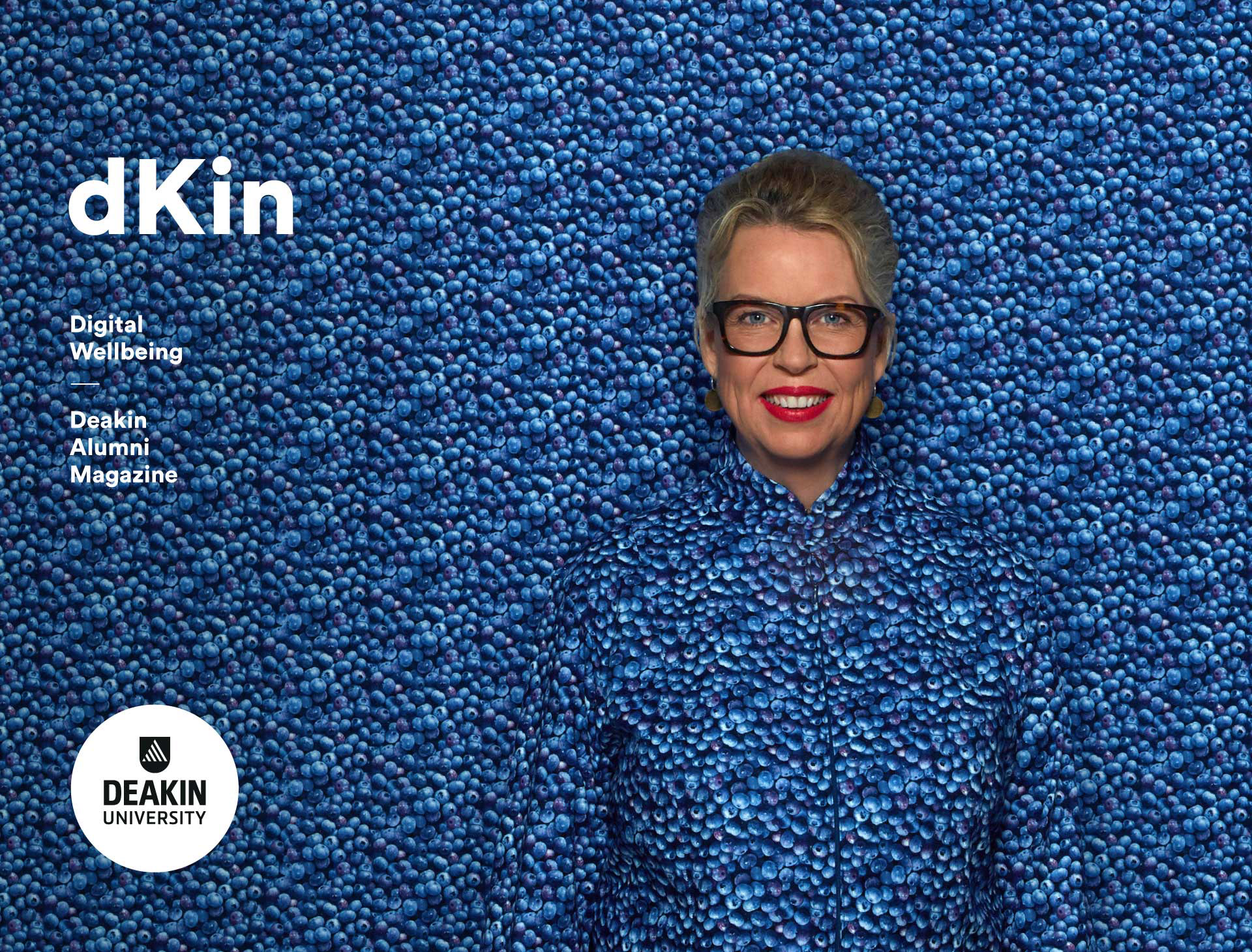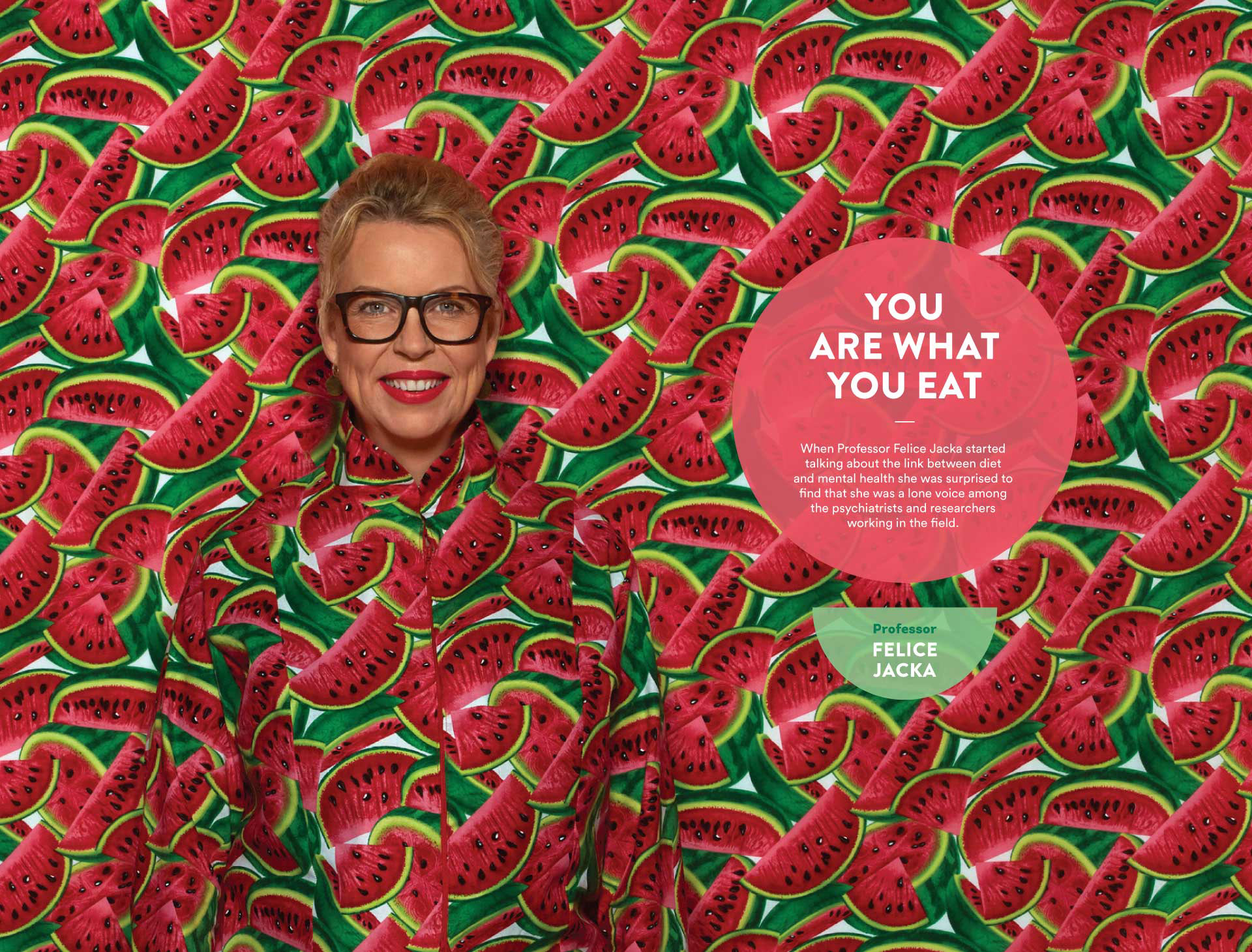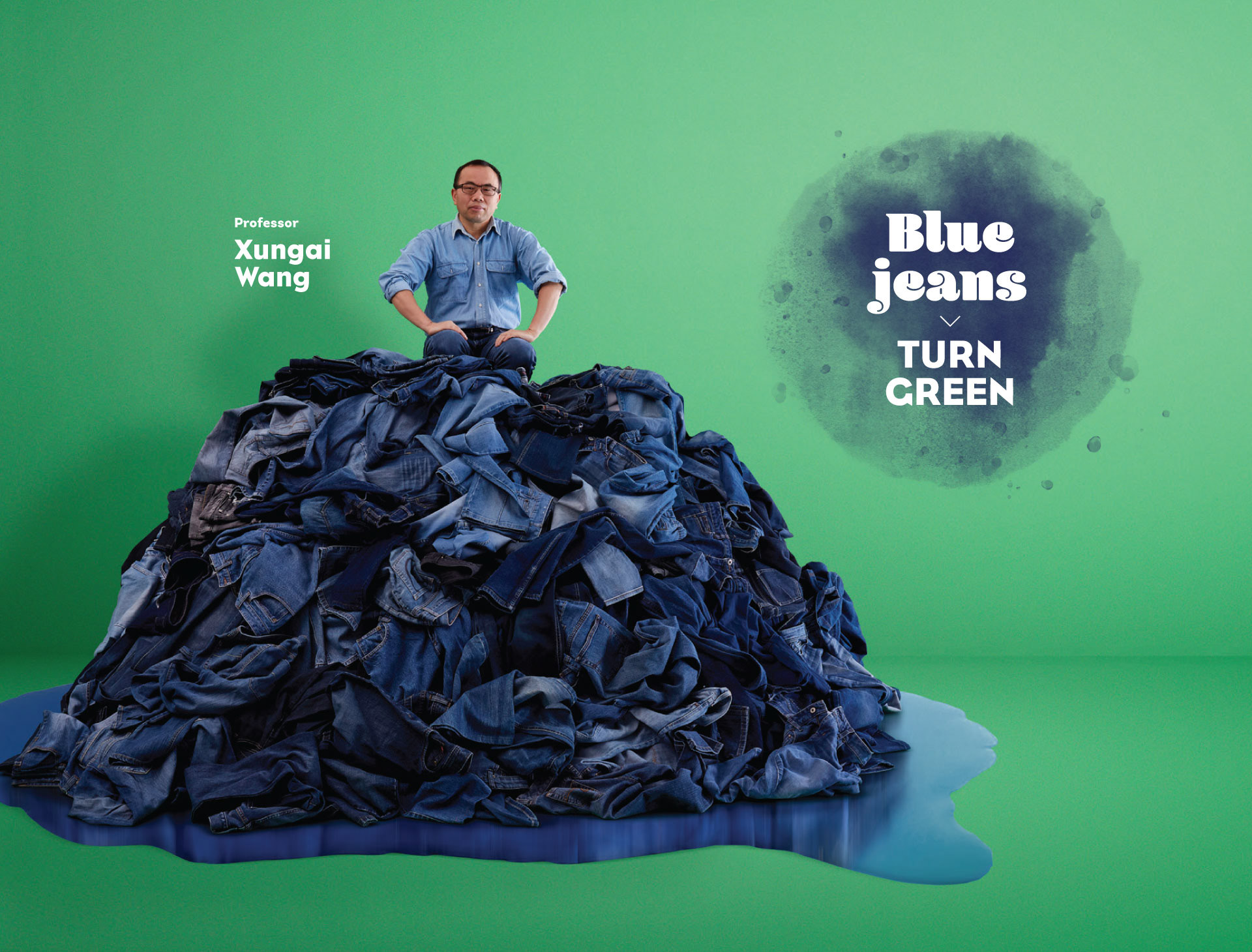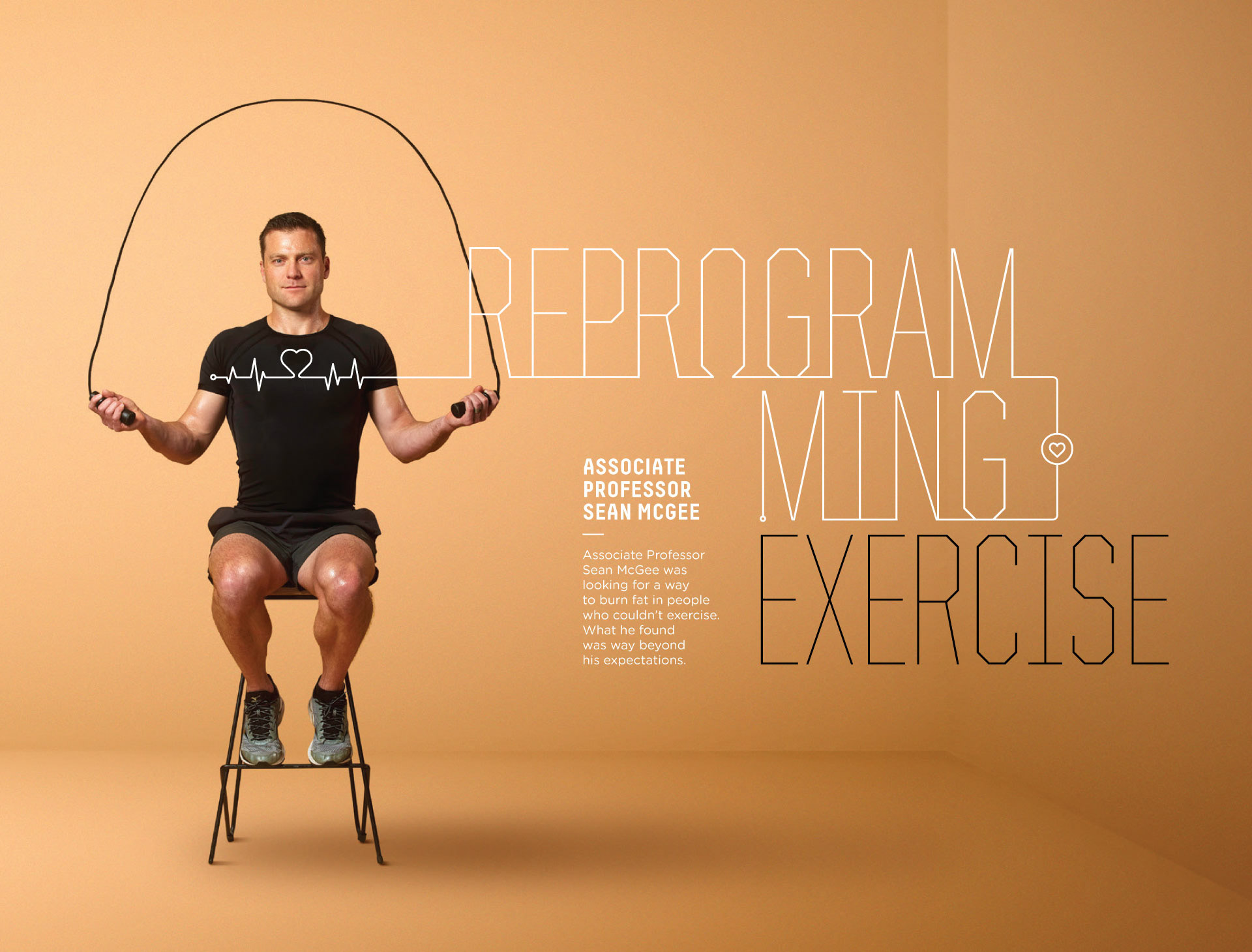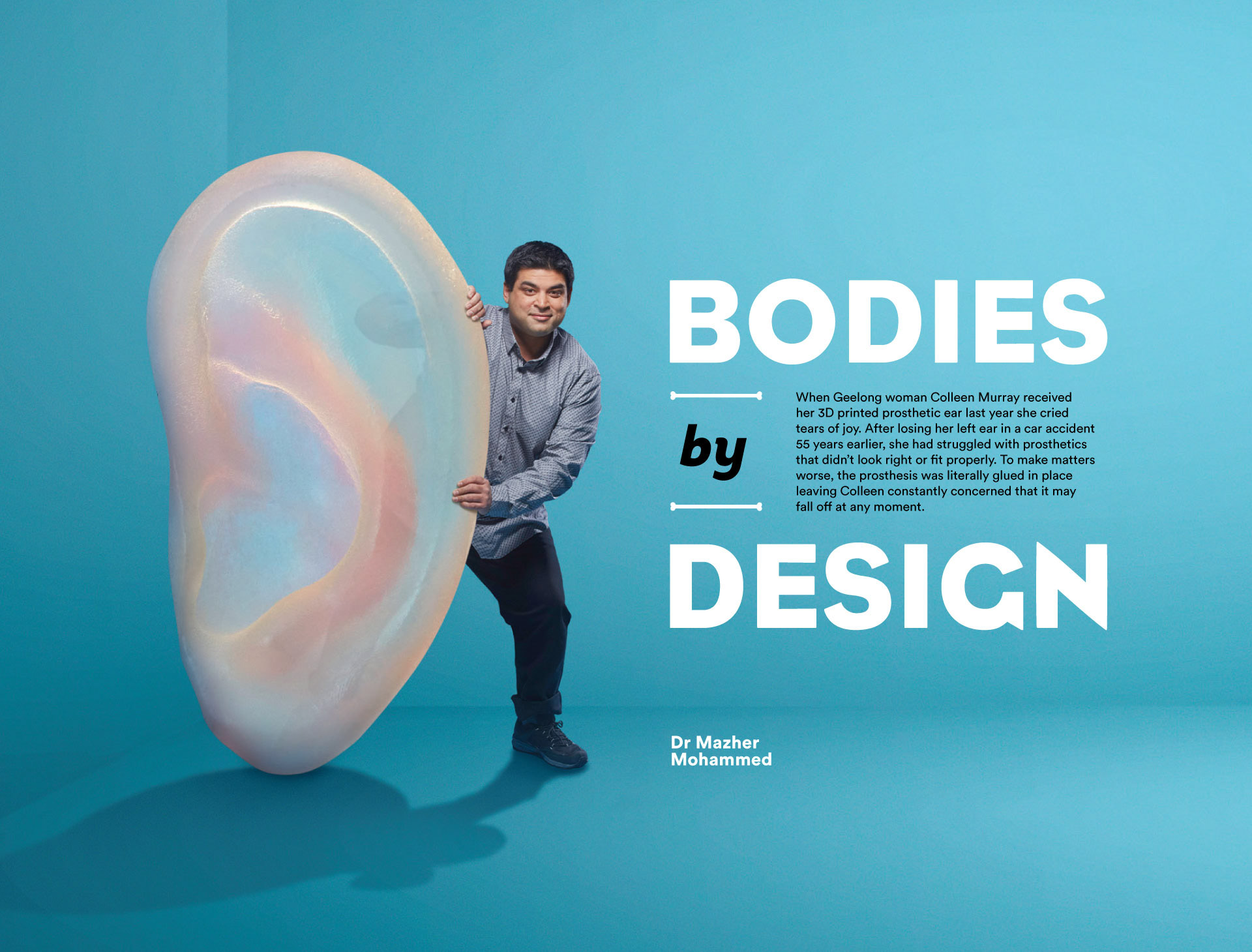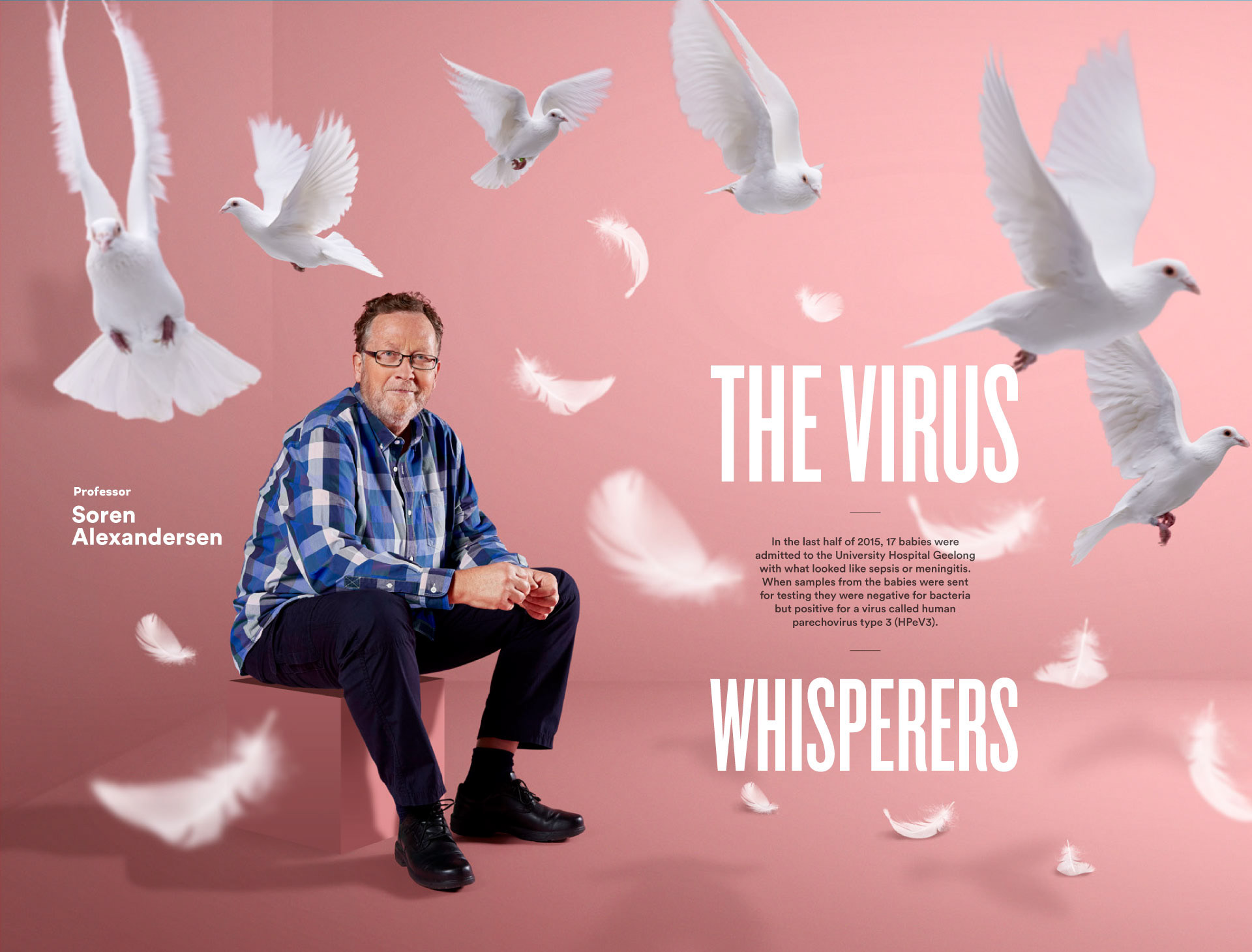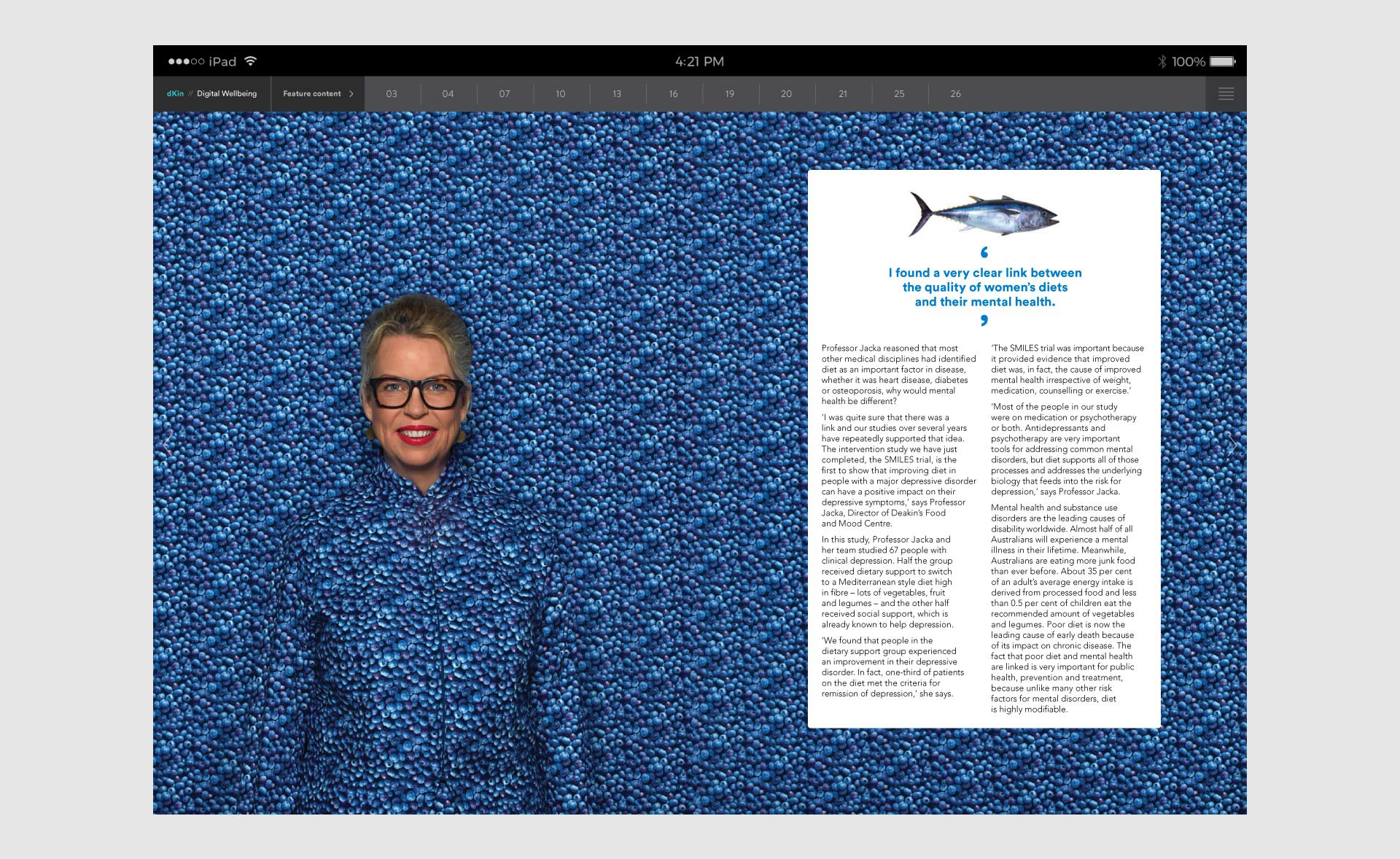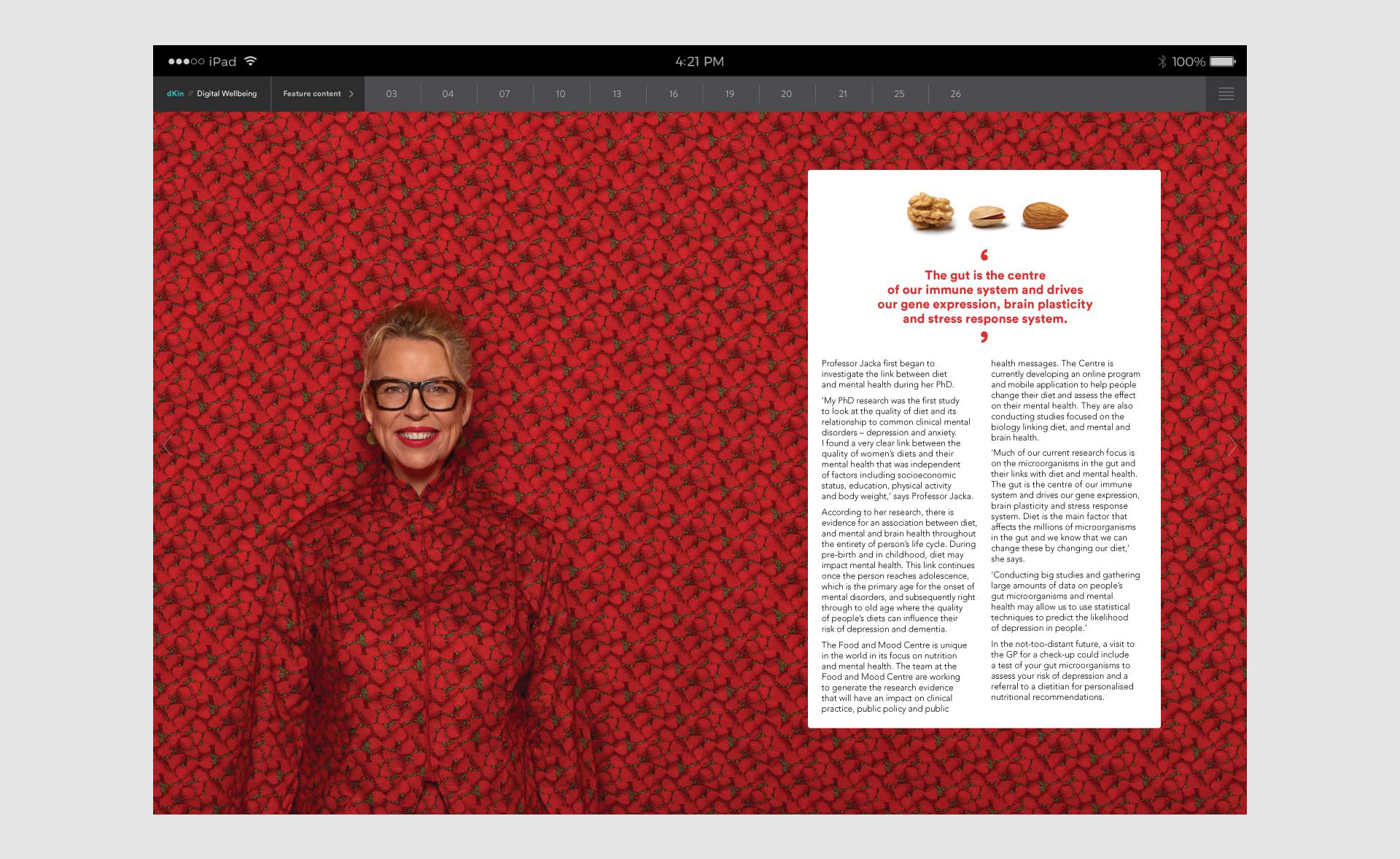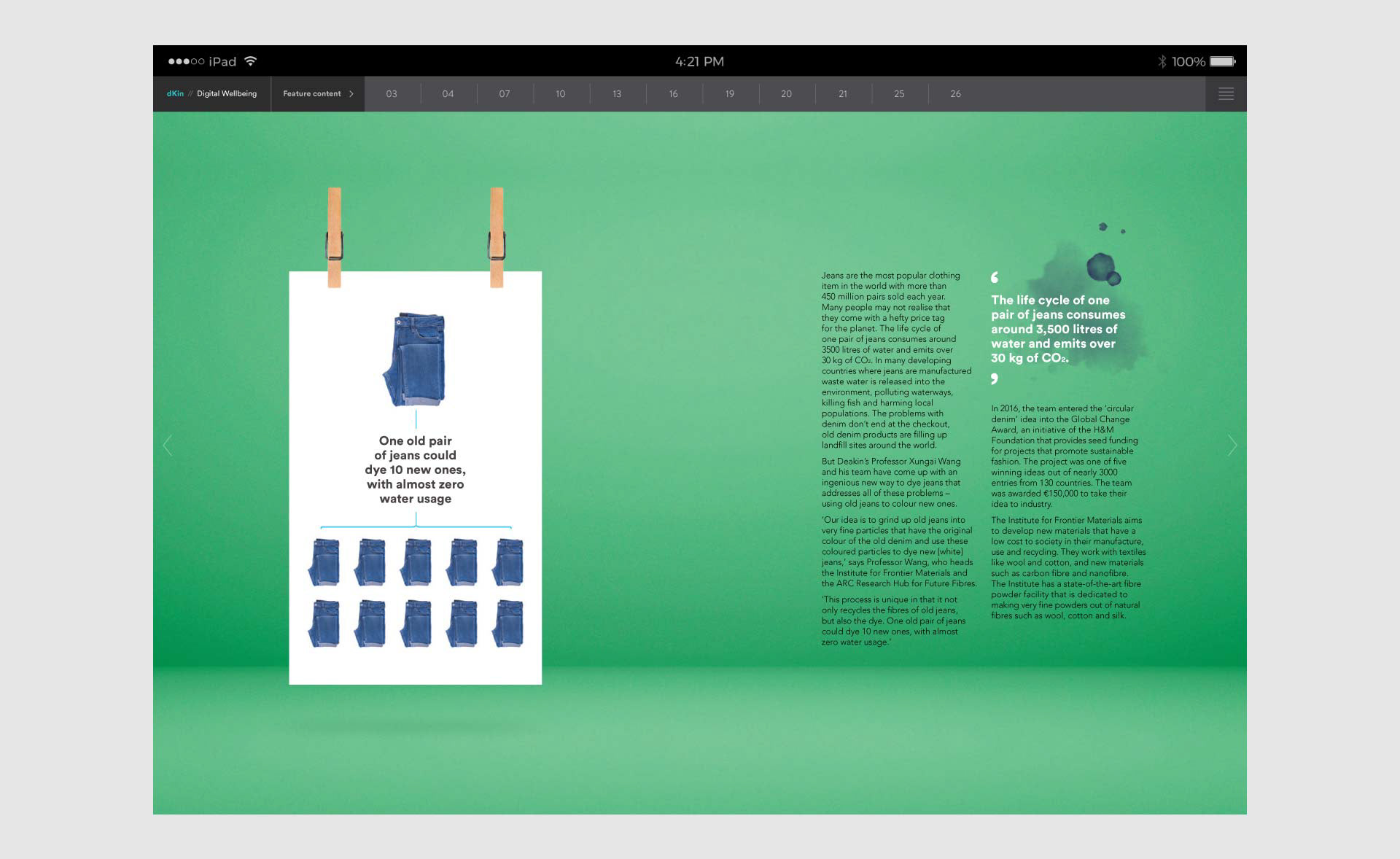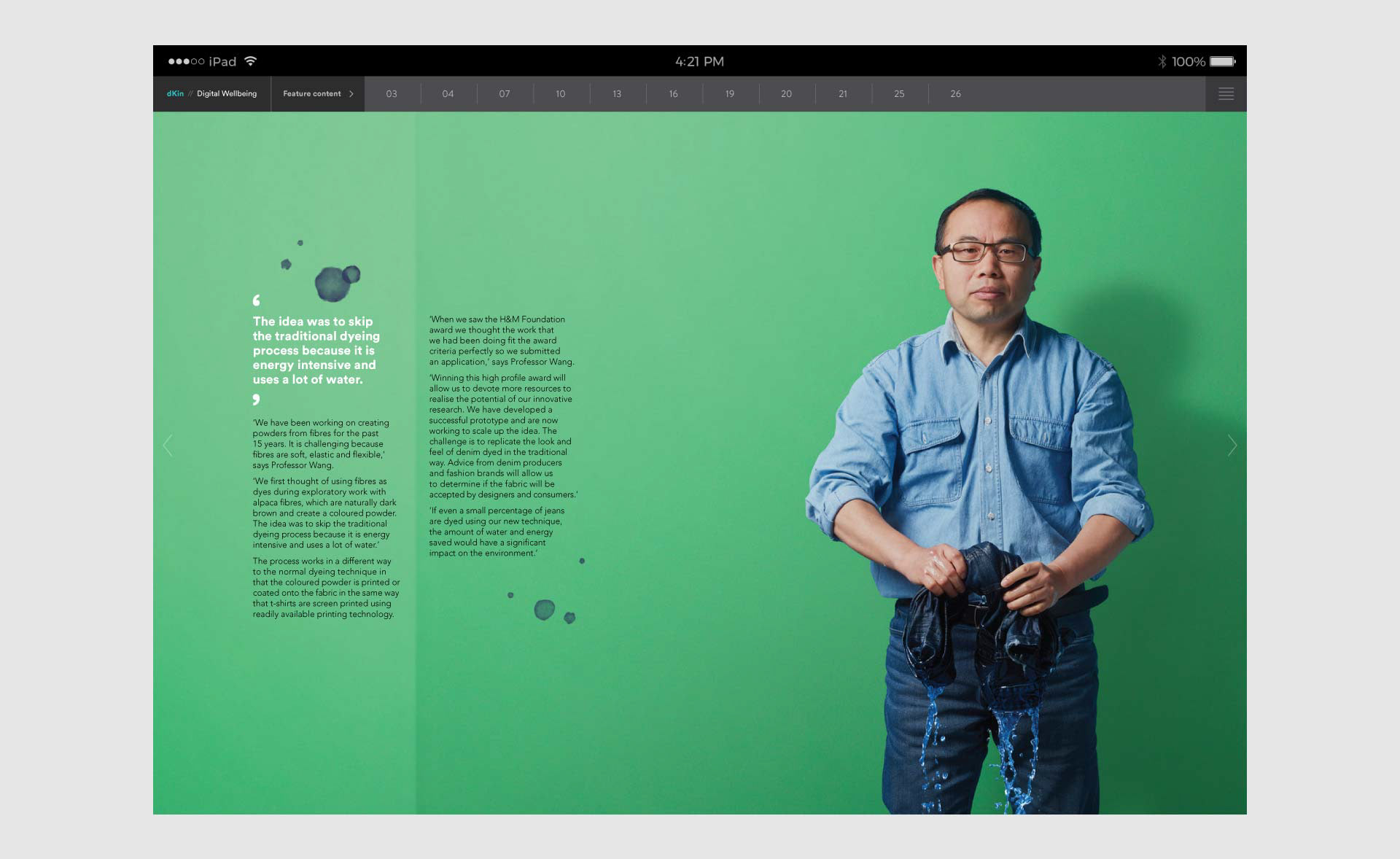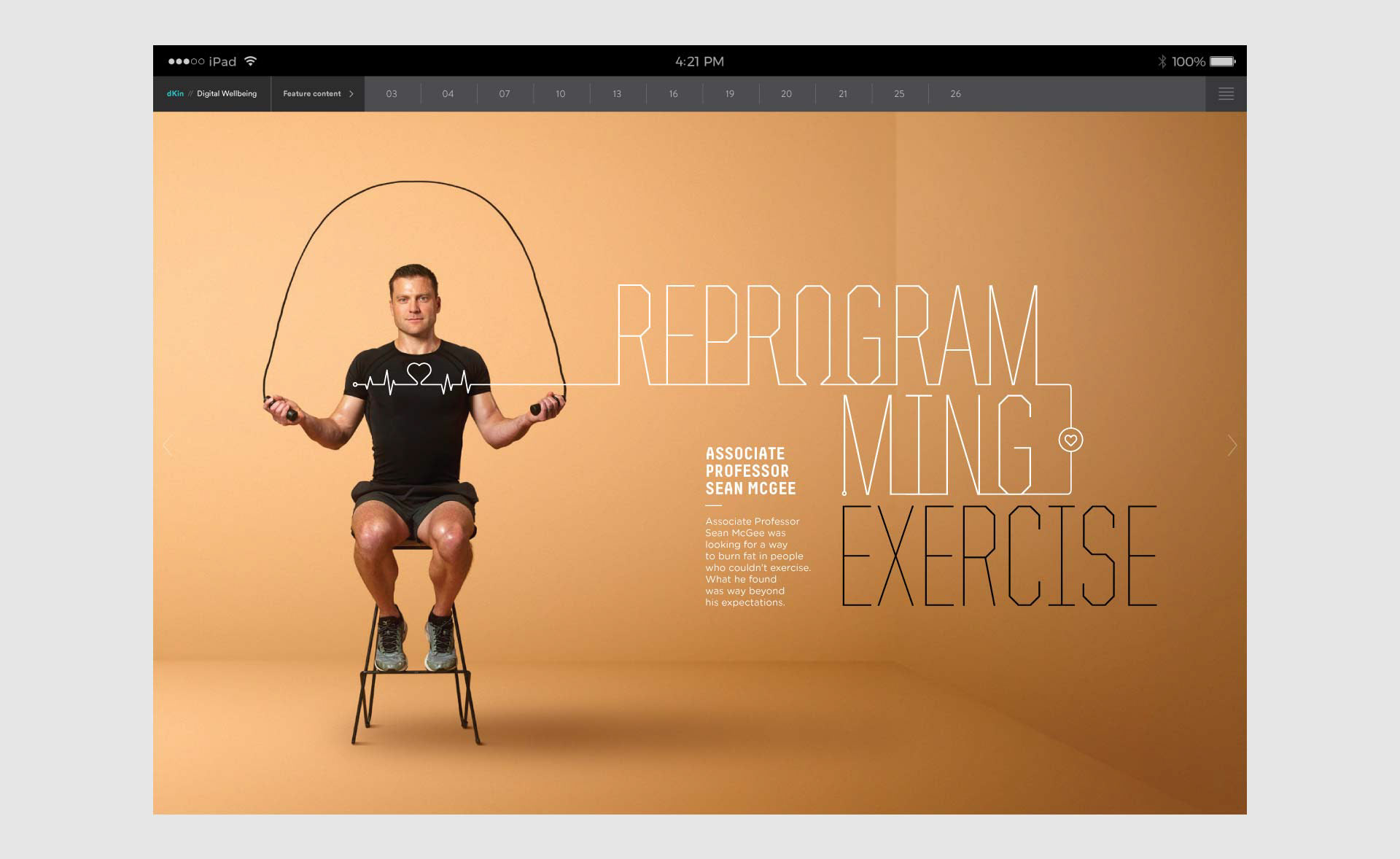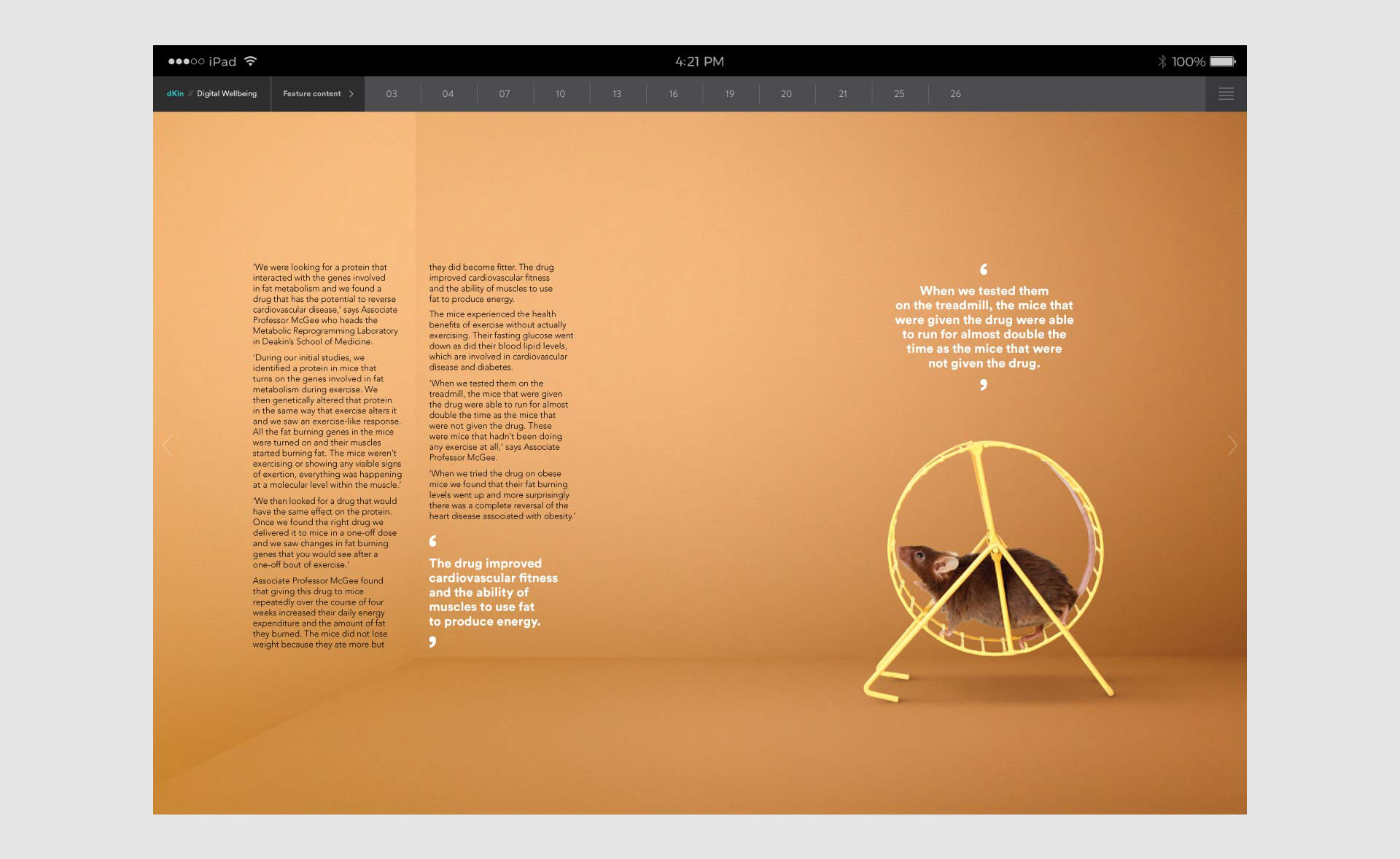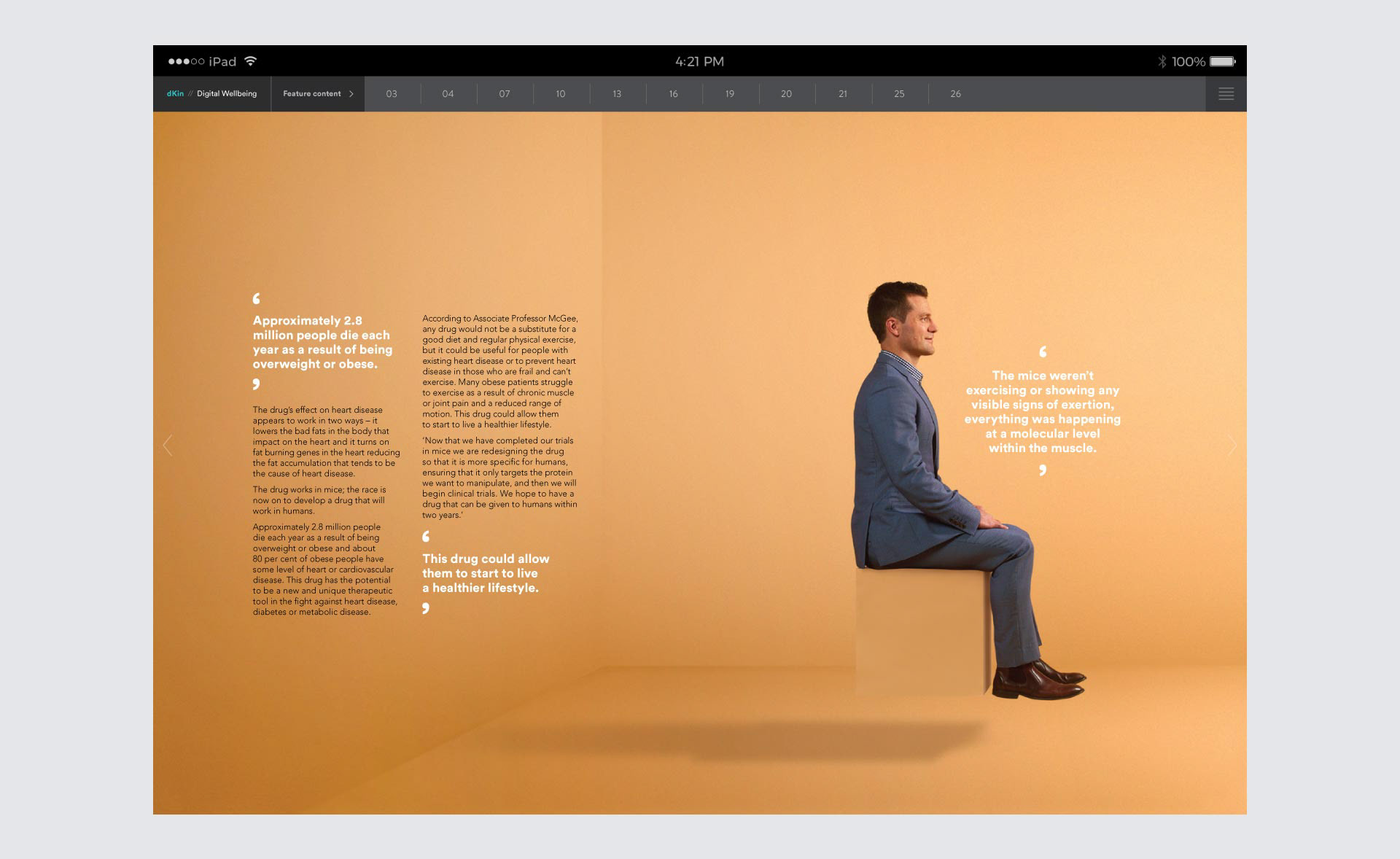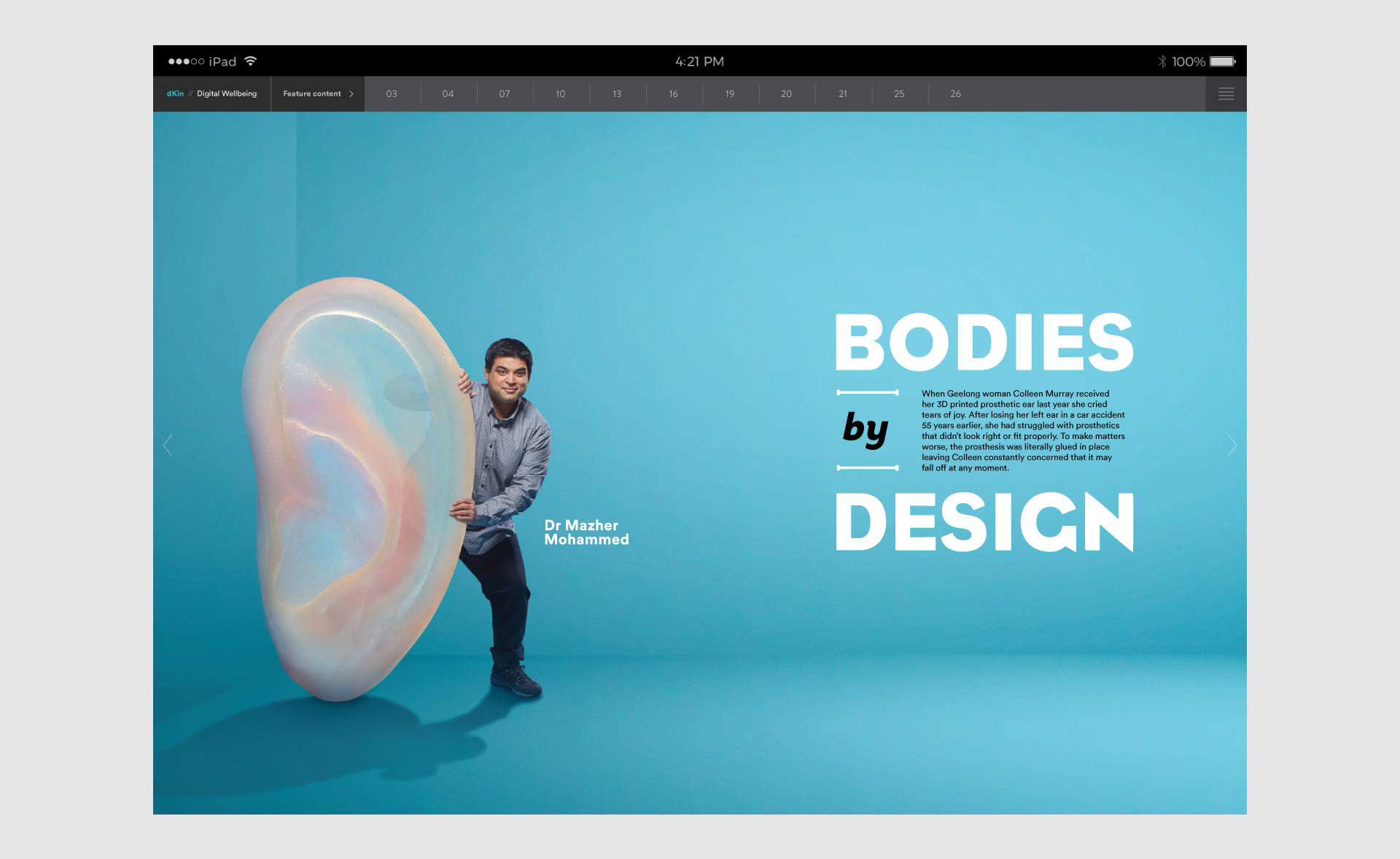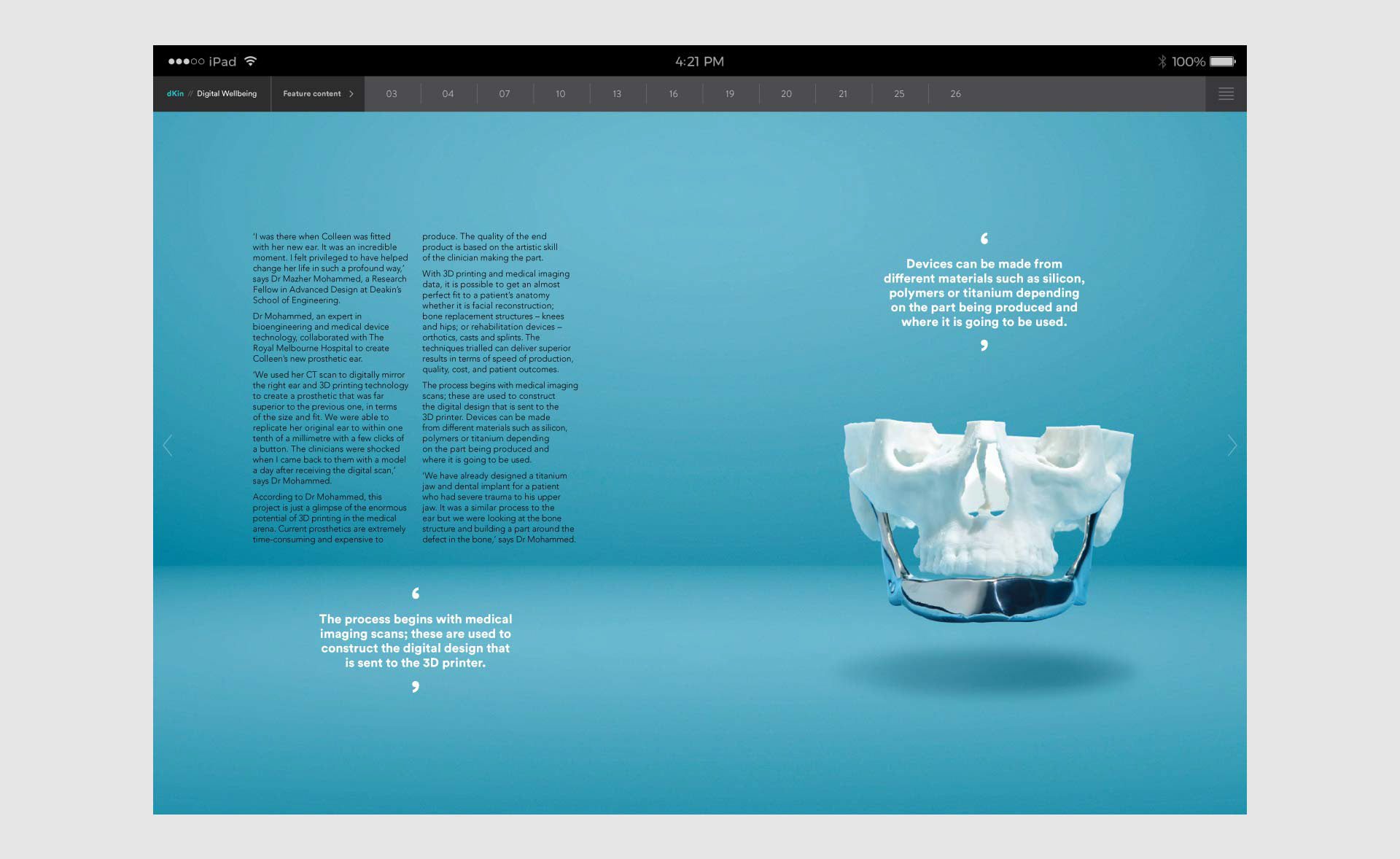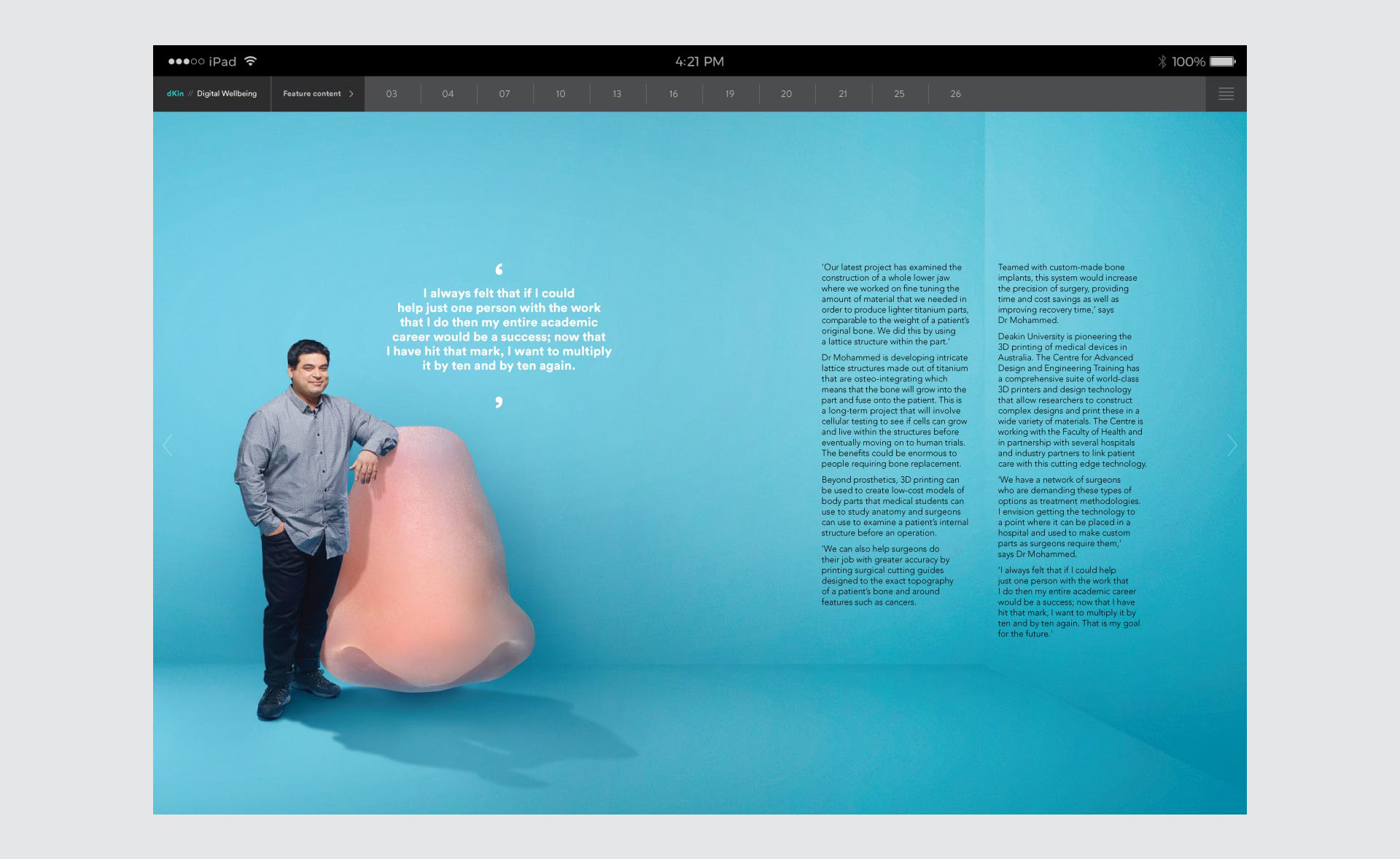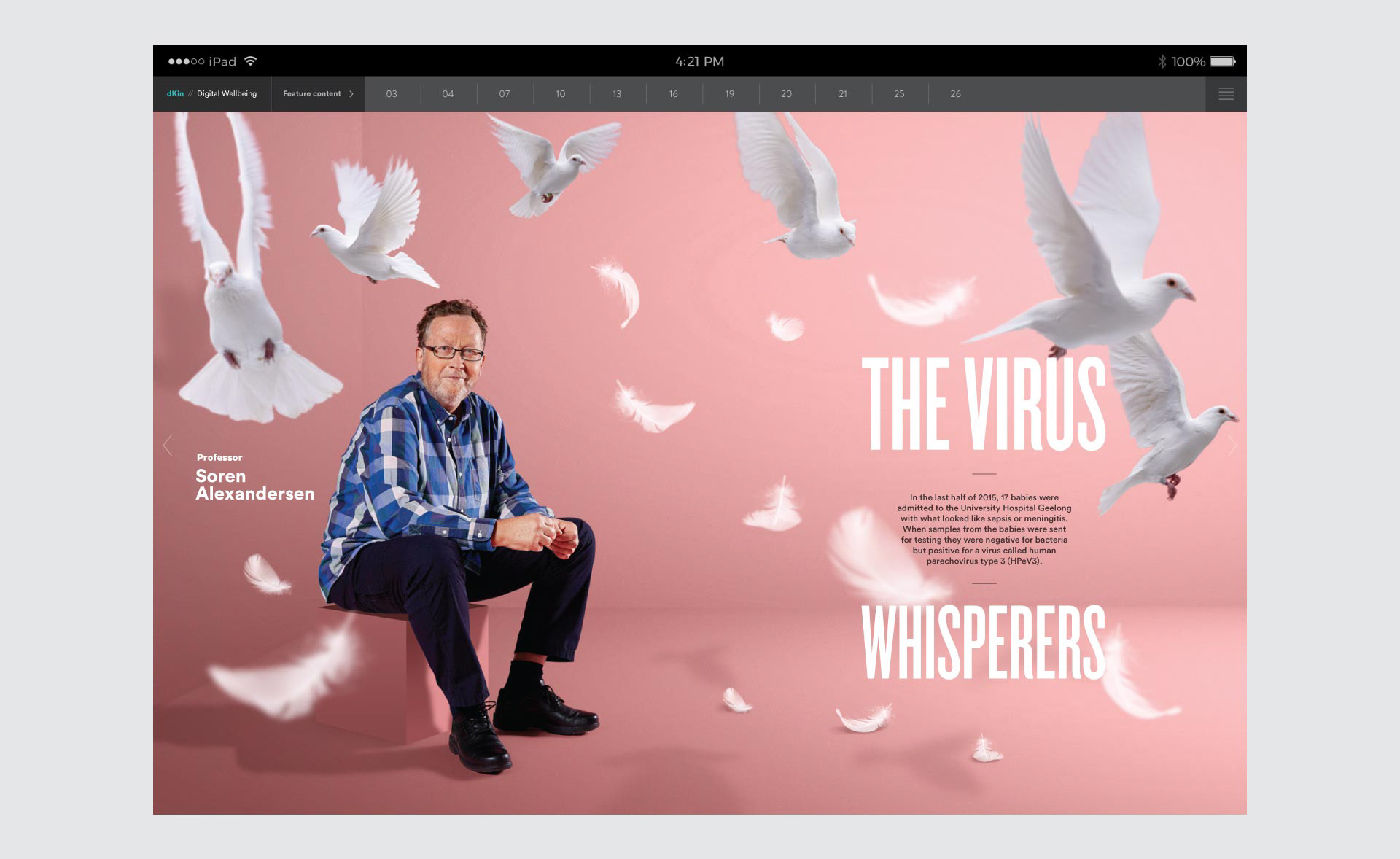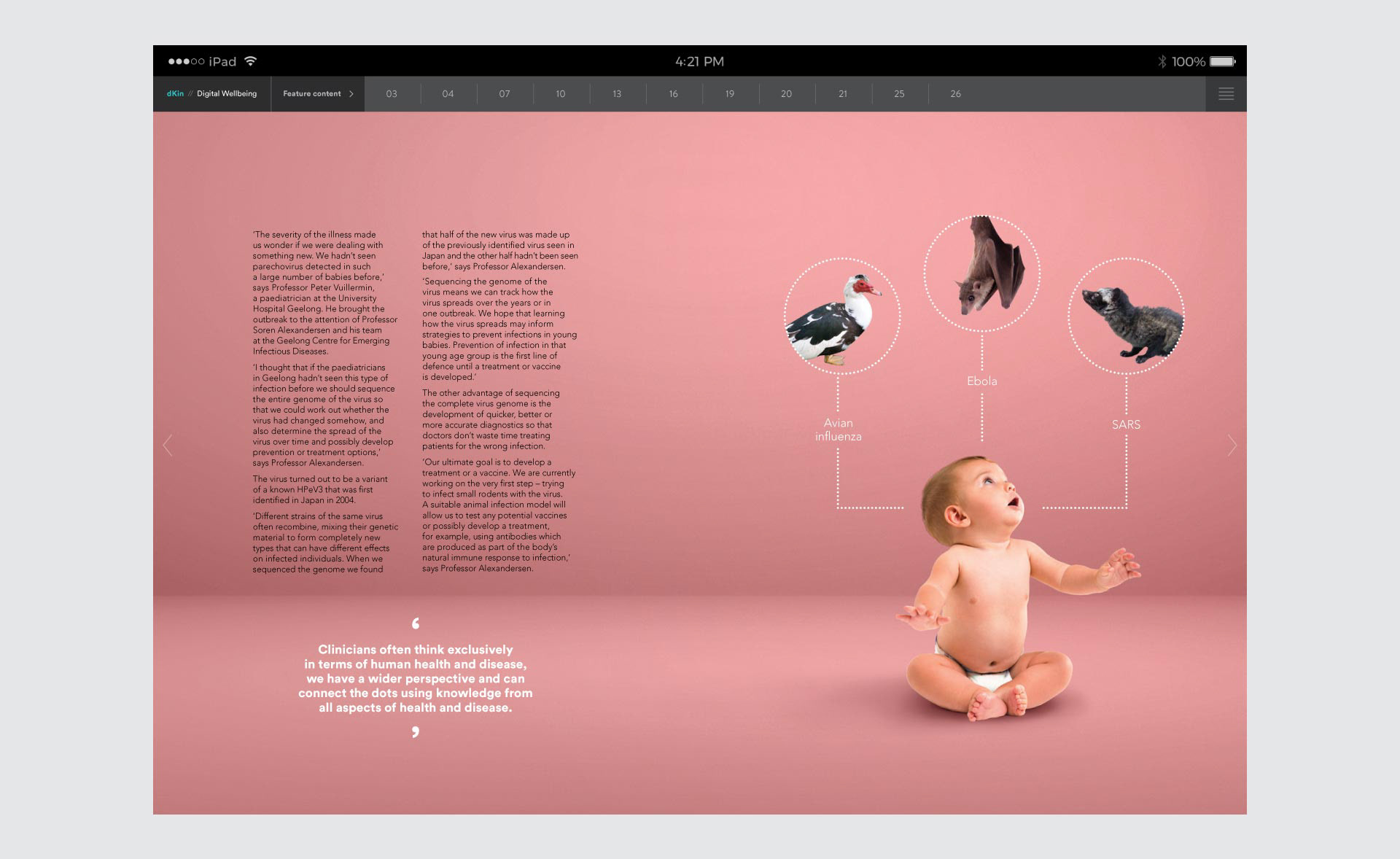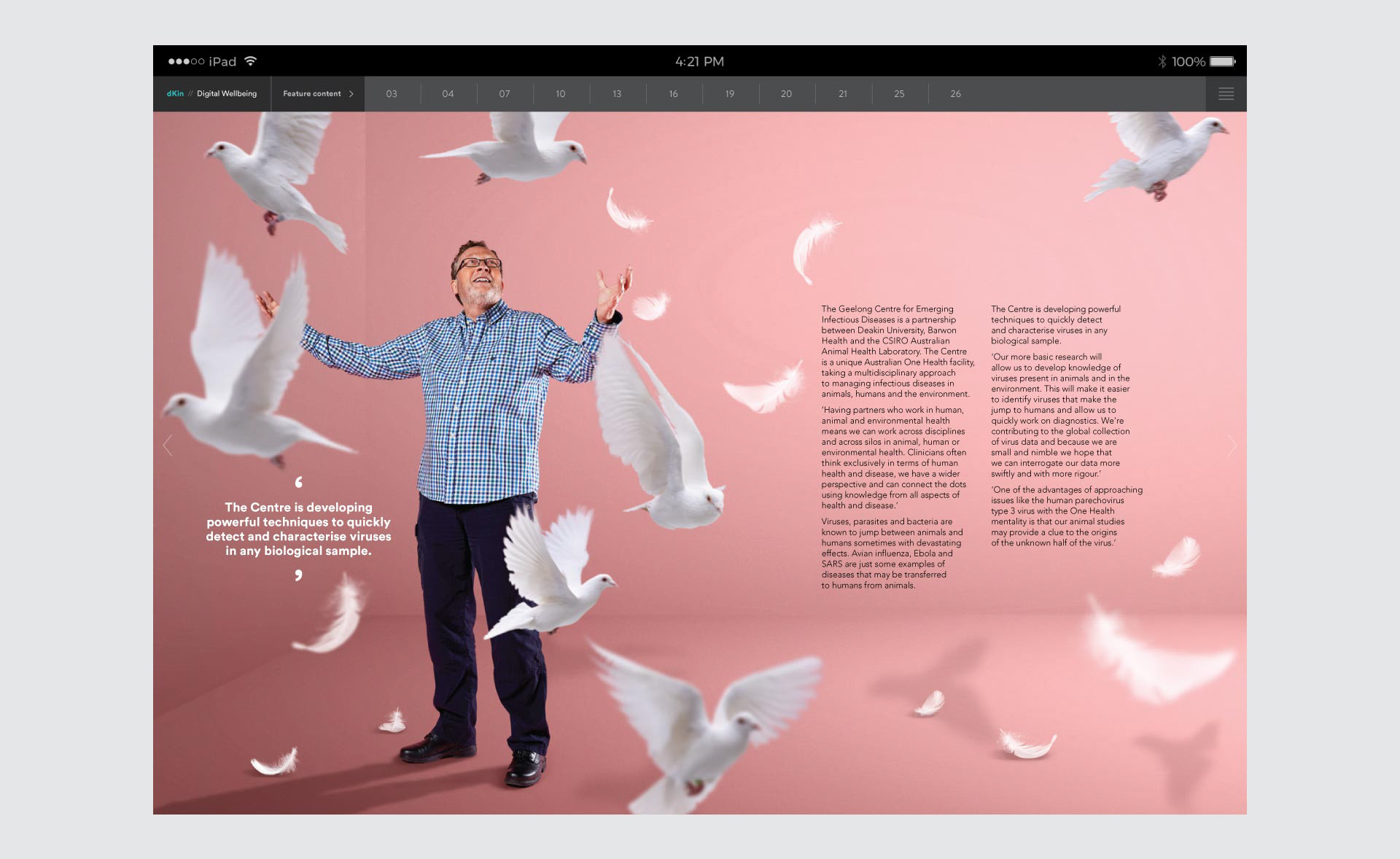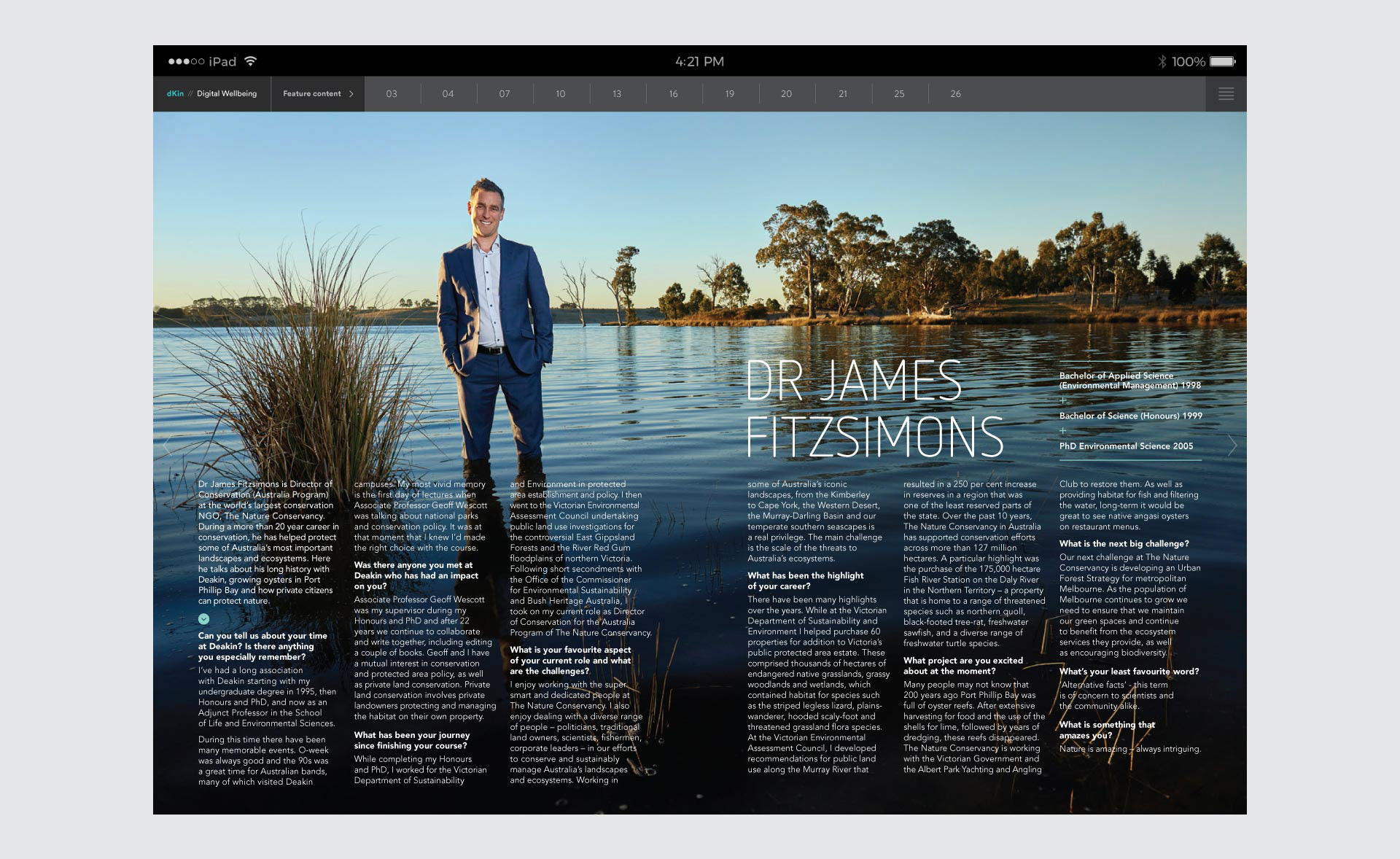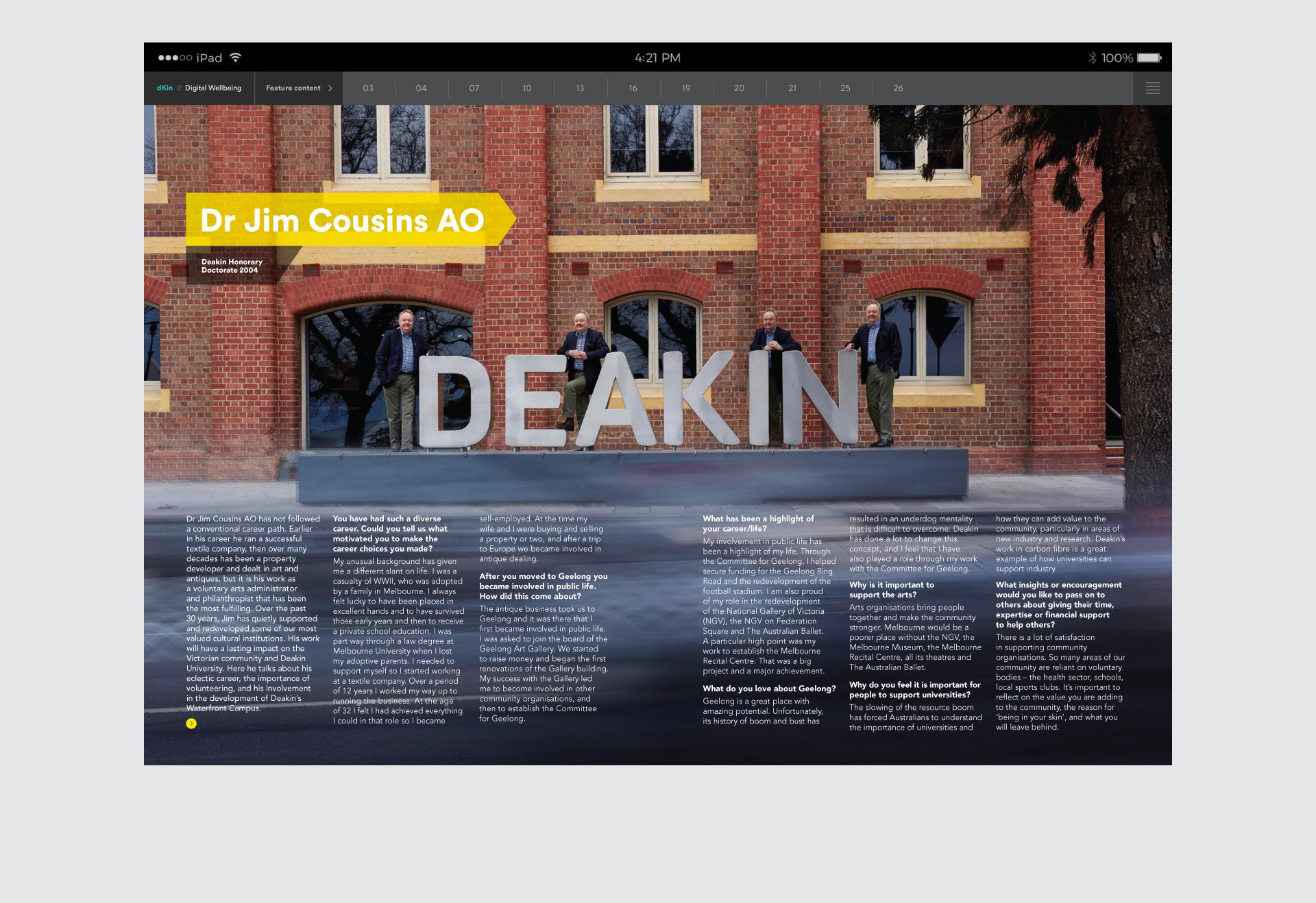 In 2017, I was involved in the design production for the dKin Alumni Magazine – an annual magazine for Deakin University, acknowledging the work and achievements made by the university's academics and alumni.
Working along side Creative Director Laura Cornhill and Photographer Craig Newell, I was responsible for the visual layouts, type styling and typesetting, as well as the final file preparation of the magazine. 
The challenge in this job was getting the right balance between image and text. I enjoyed playing around with fonts and different type lock-ups to customise layouts, but still maintain a consistent look and feel throughout the magazine.
____