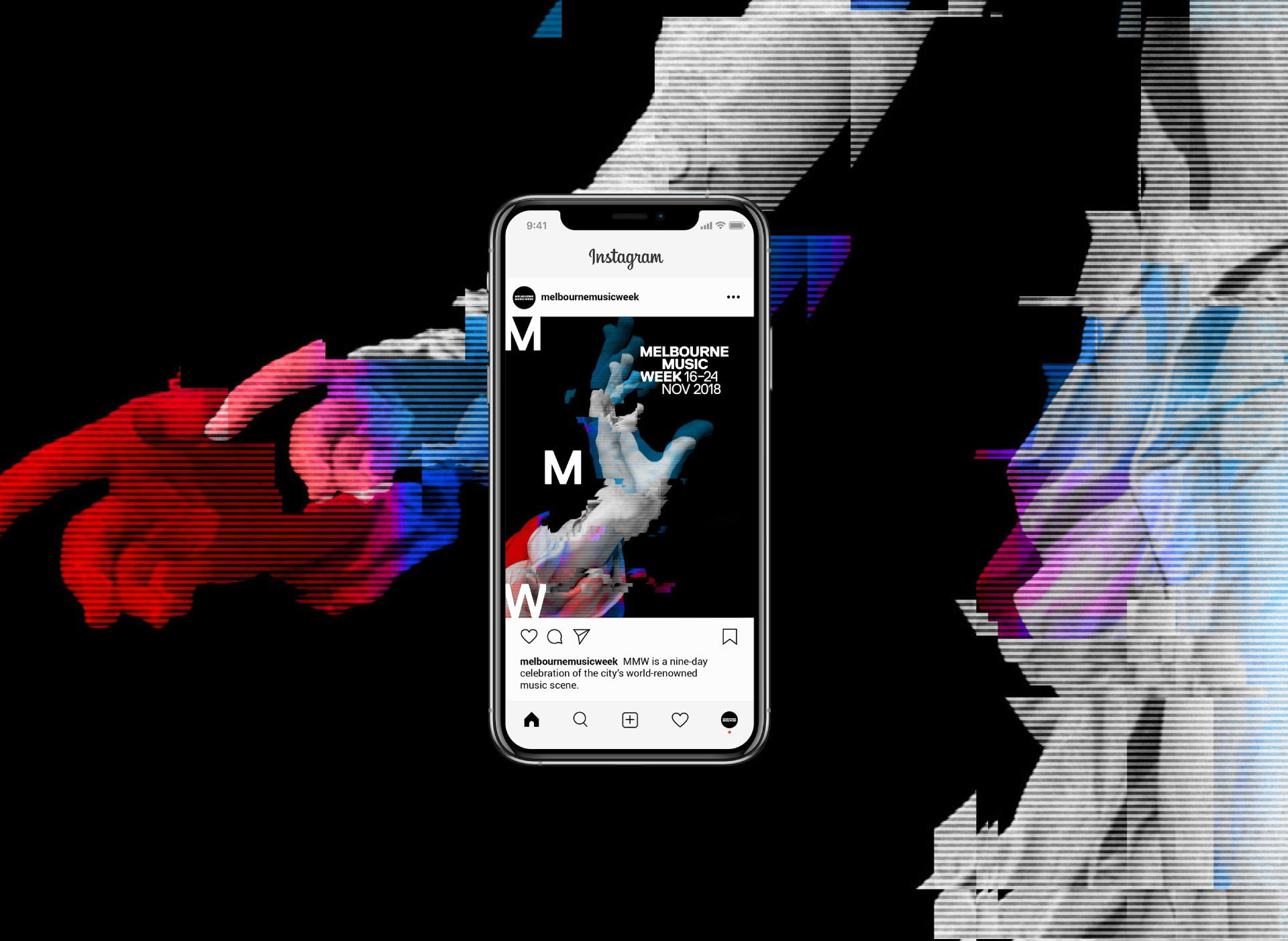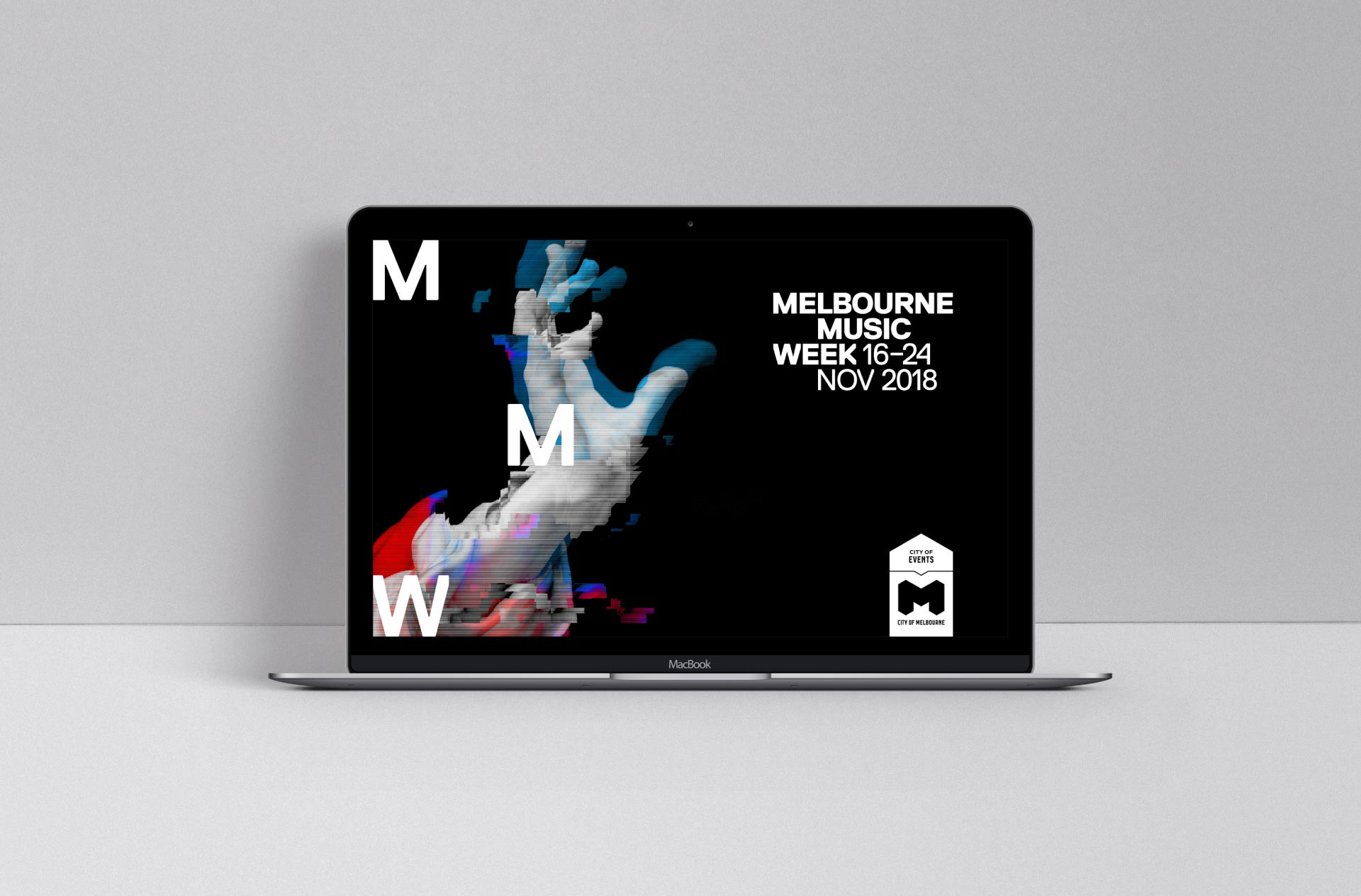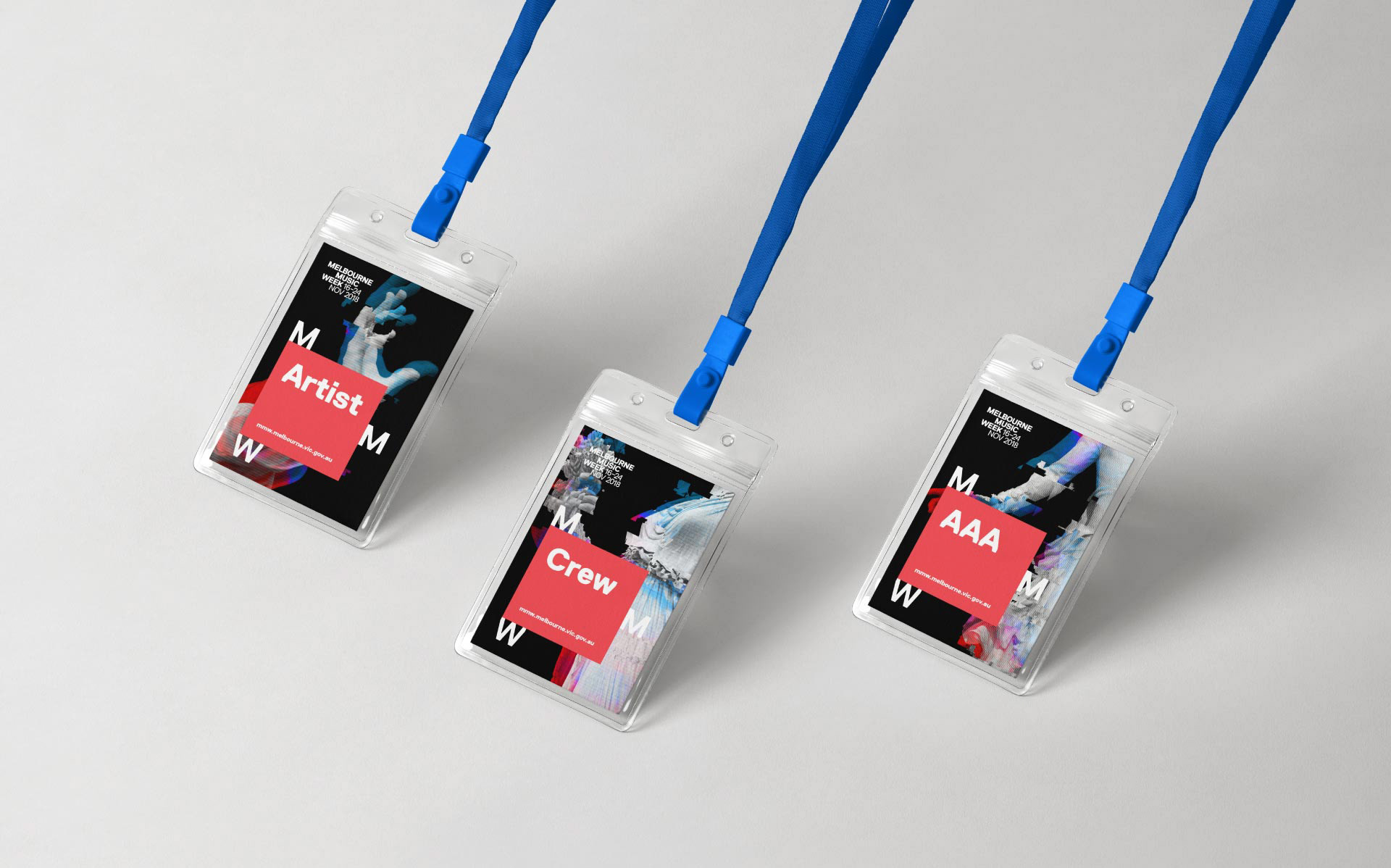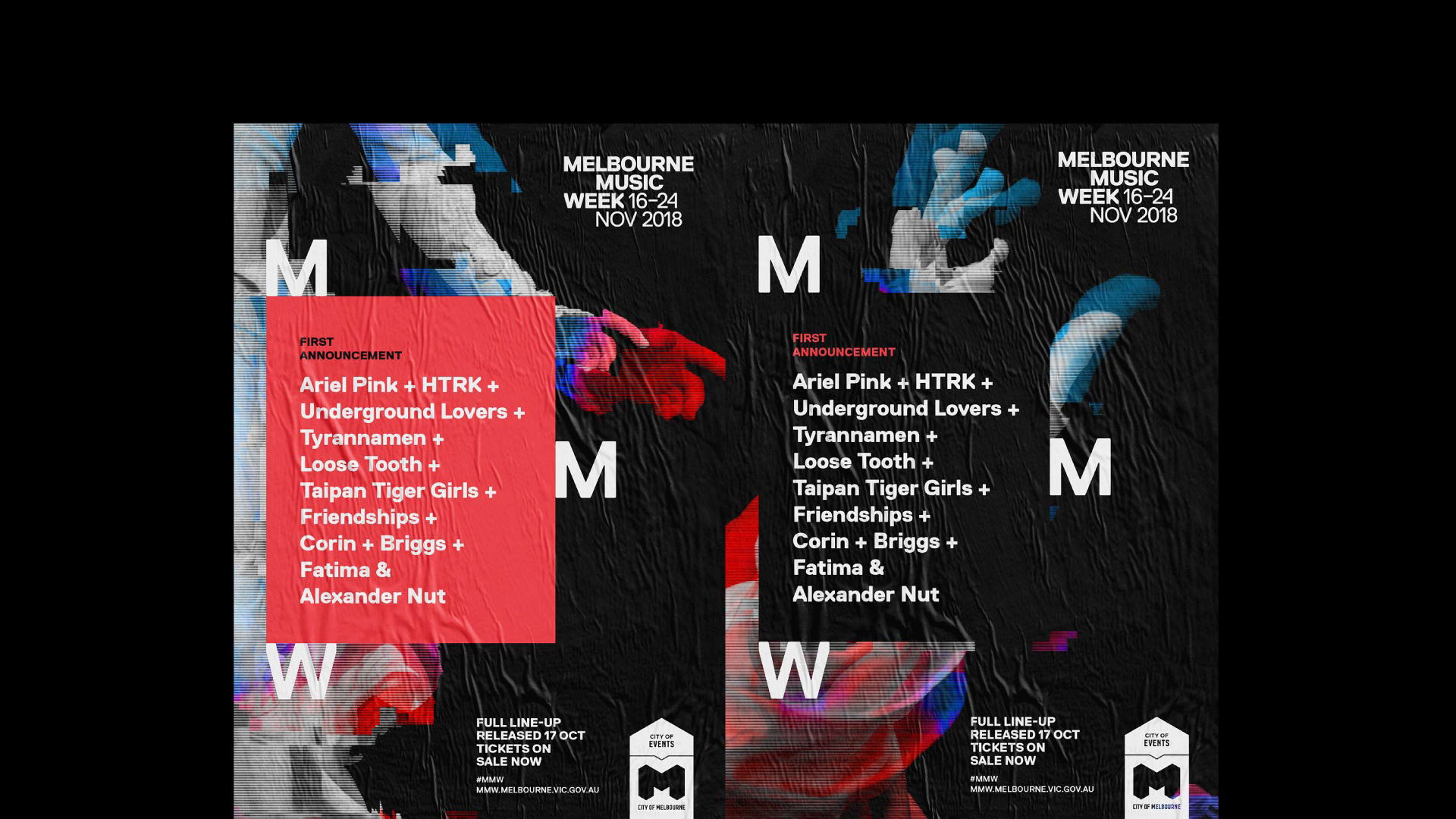 Melbourne Music Week (MMW) connects people to music by taking them on a memorable sonic journey through reimagining and reinventing spaces in Melbourne's city hub.
To communicate this idea of reinventing the old into something new, I manipulated images of classical Roman statues by distorting and amplifying them with a glitch effect.
Cropping into the images and isolating parts of the figures created a sense of movement and energy in the visual language to convey the concept of how music makes us feel.