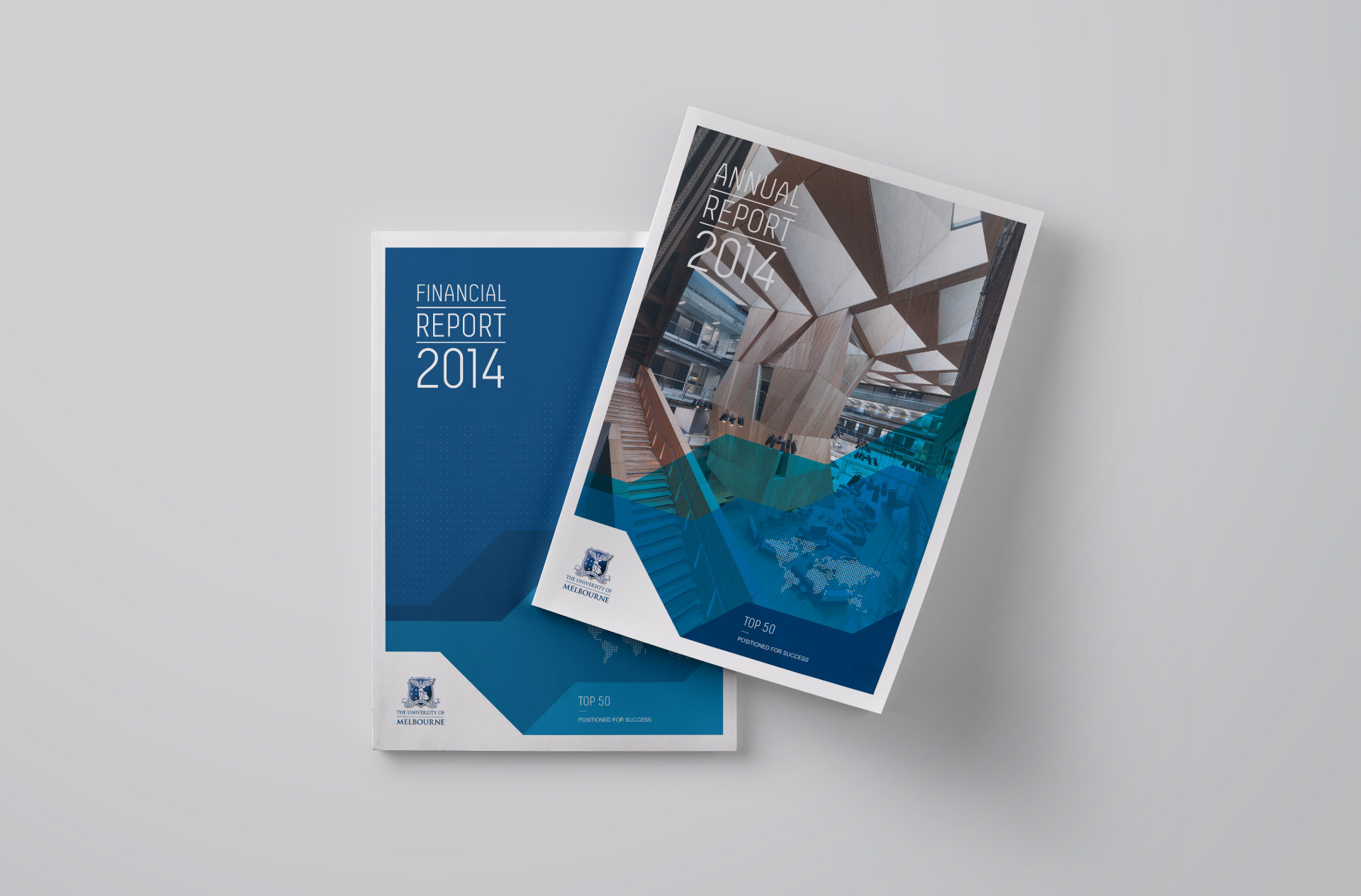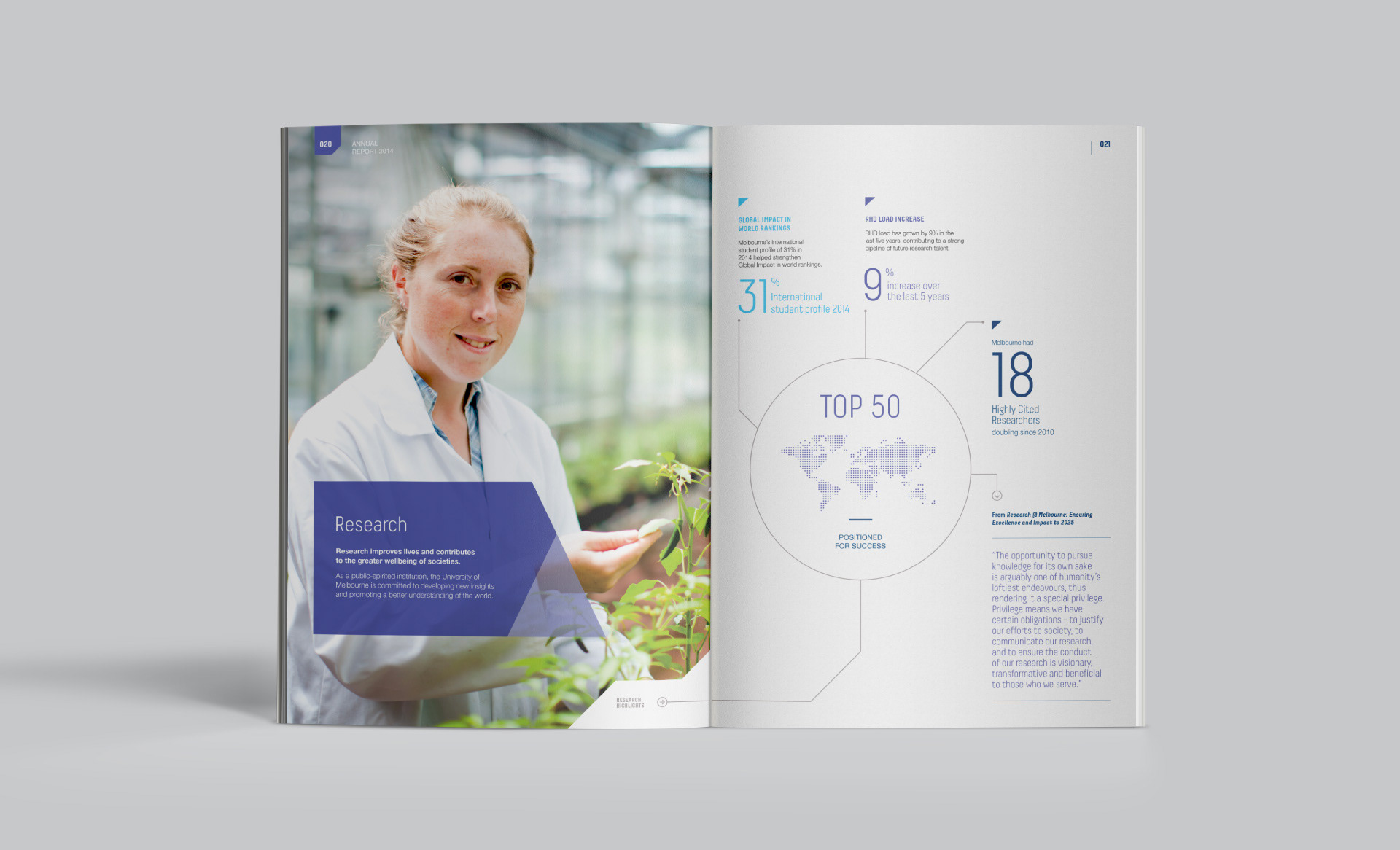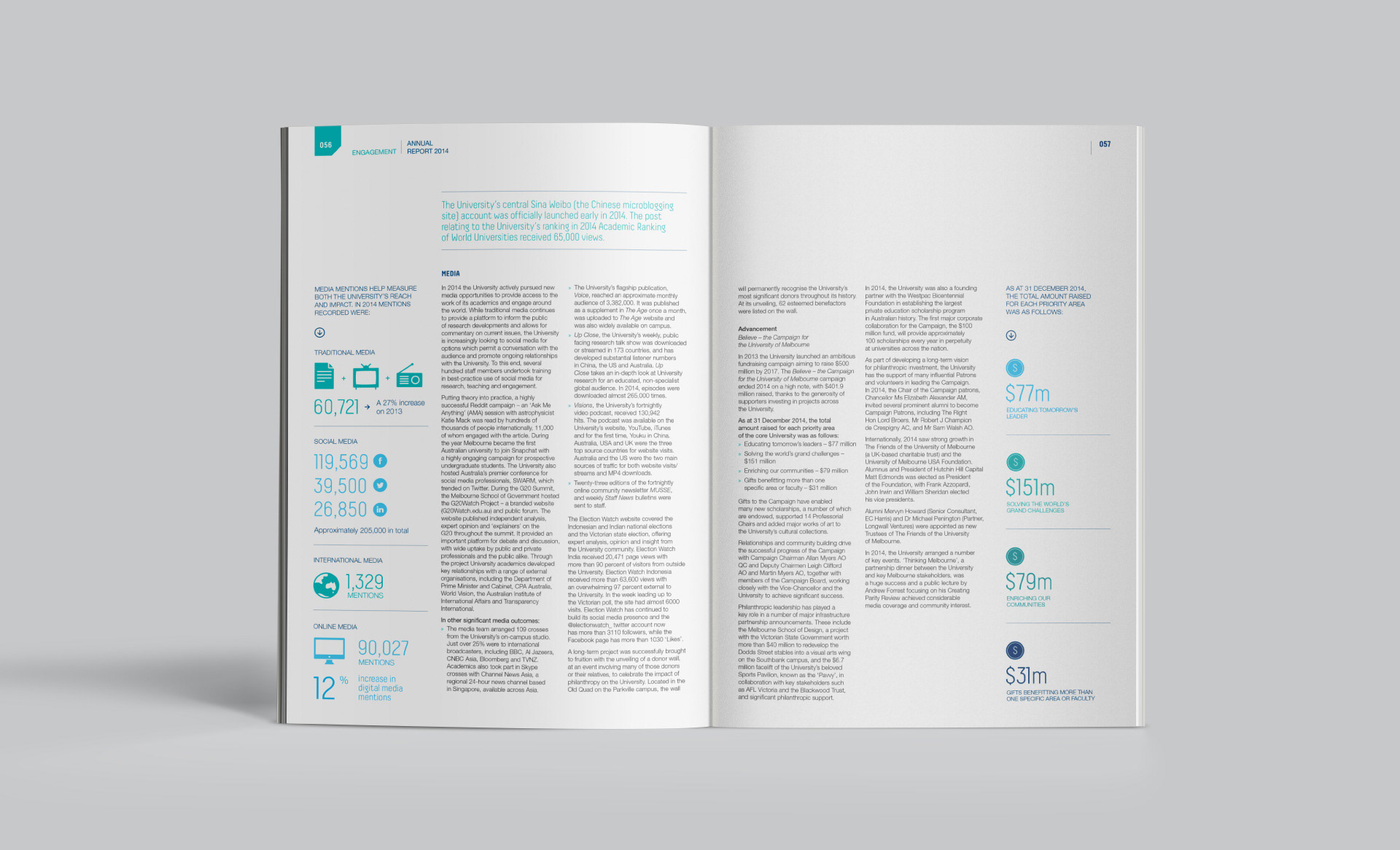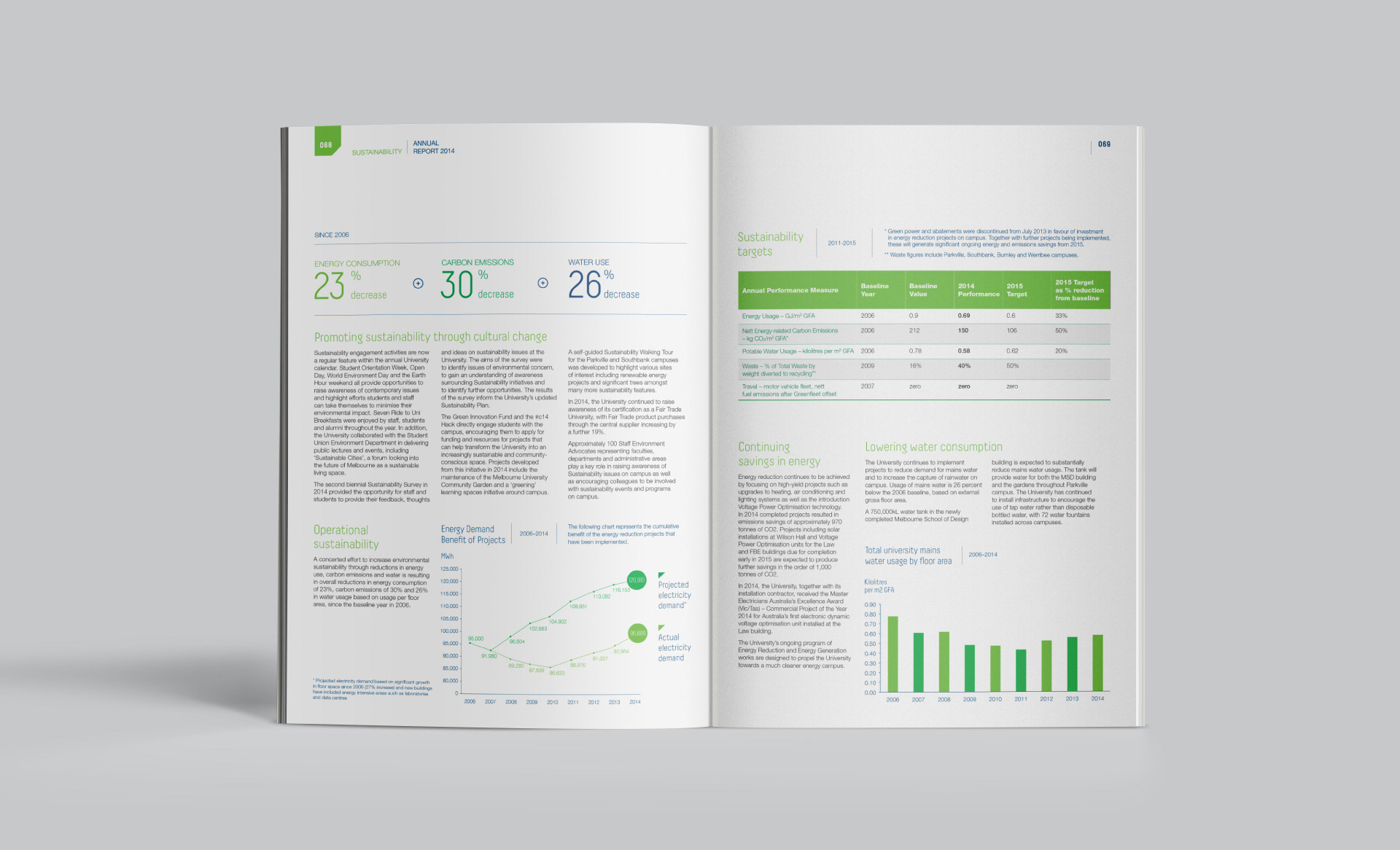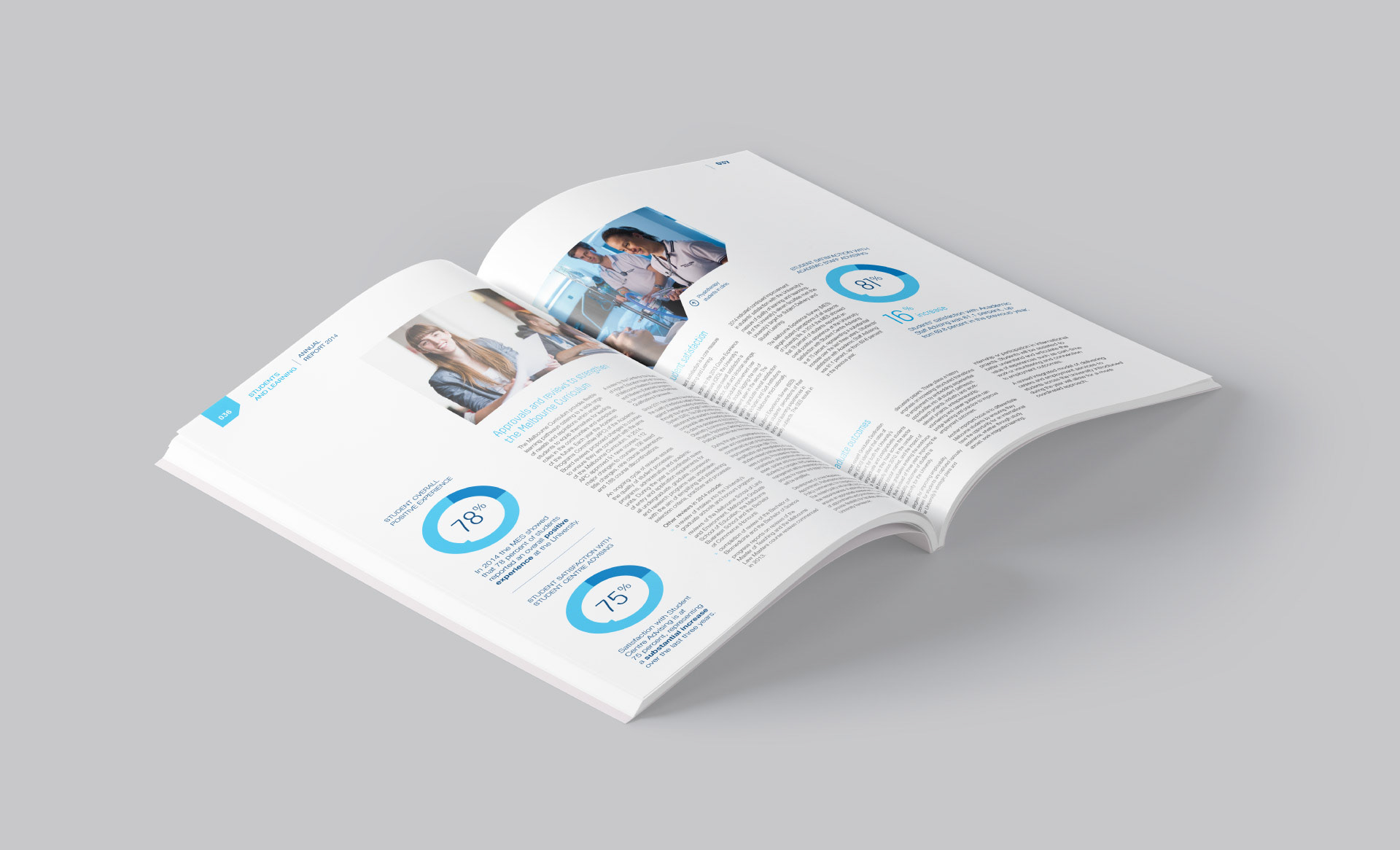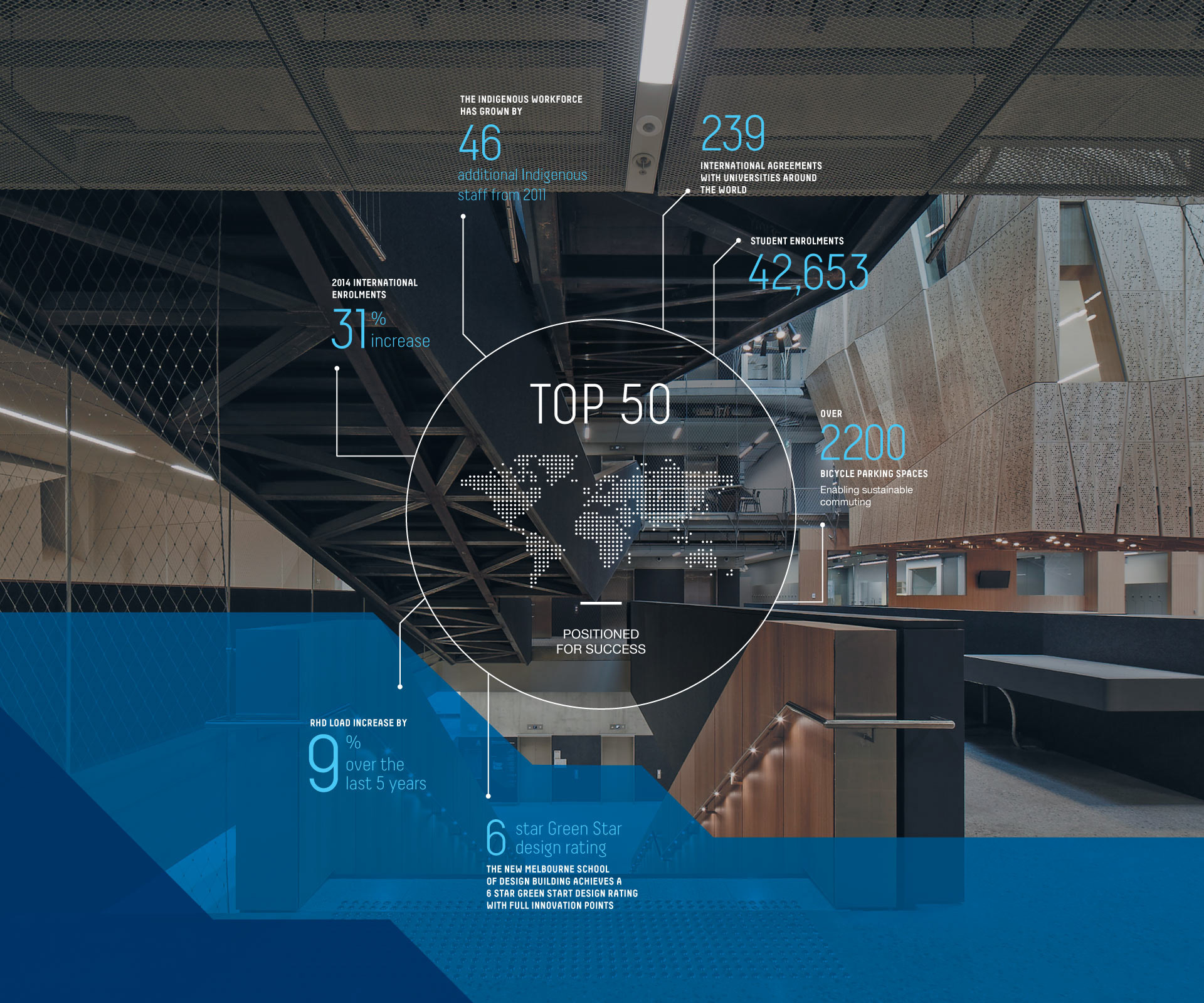 This two volume Annual and Financial Report was designed around the theme 'Top 50, positioned for success'. 
My approach focused on the idea of a journey and growth to visually communicate Melbourne University's success of making it into the top 50 in the world. 
The graphic overlays on the cover represent stylised steps that move in an upward direction to reinforce the idea of a journey and prosperity. The internal pages were designed to be informative and engaging by pulling out content and using infographics heavily throughout the publication.