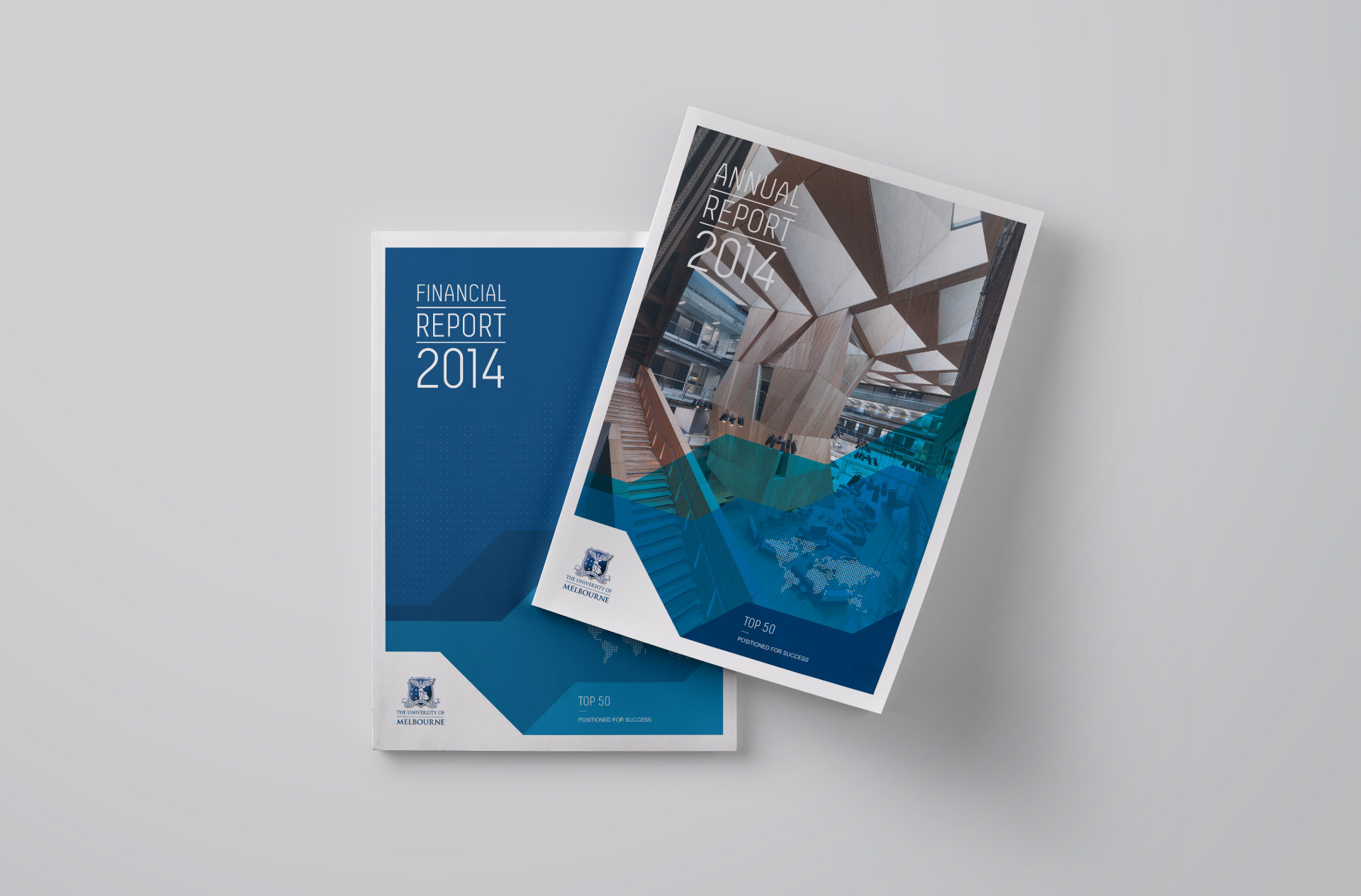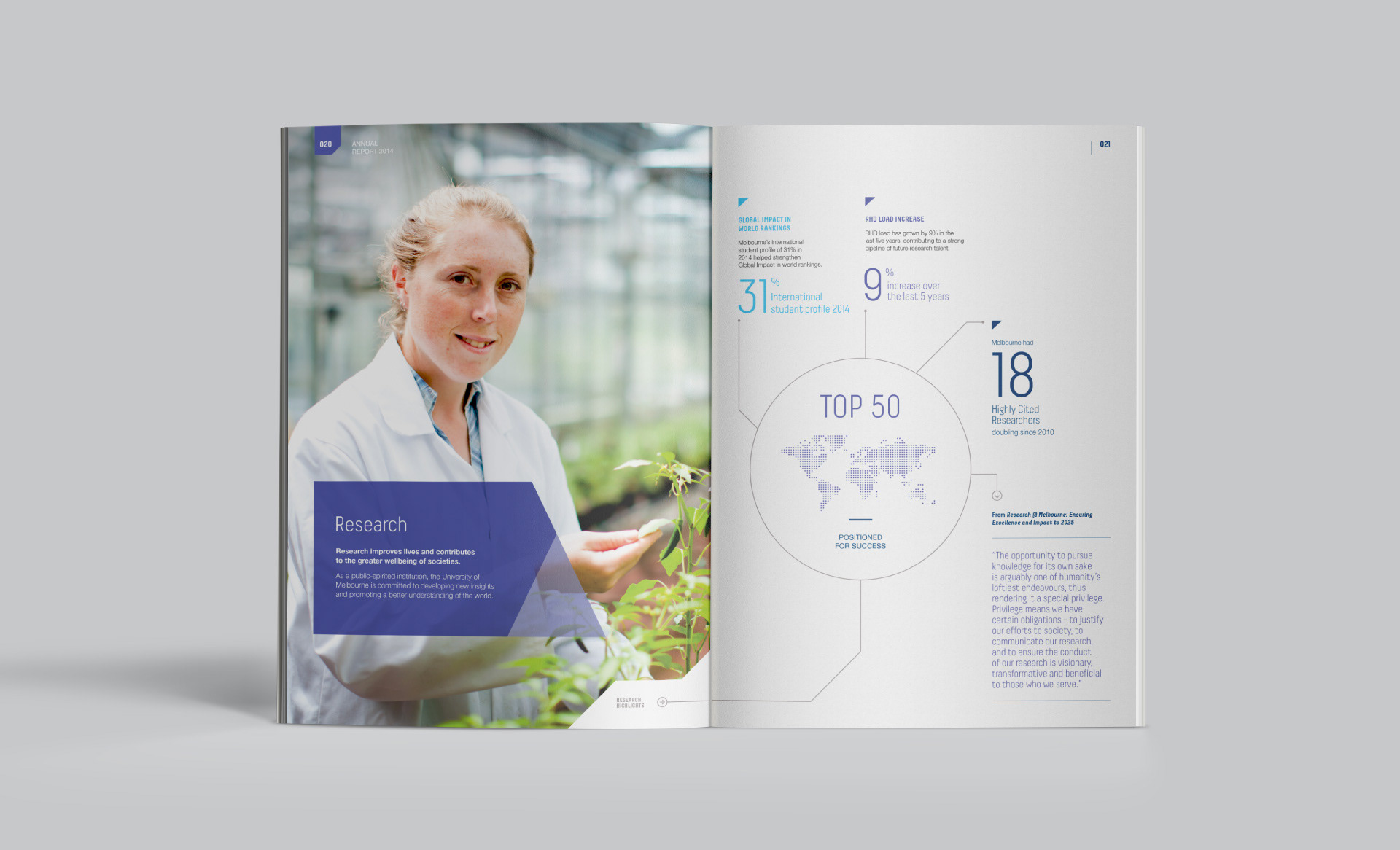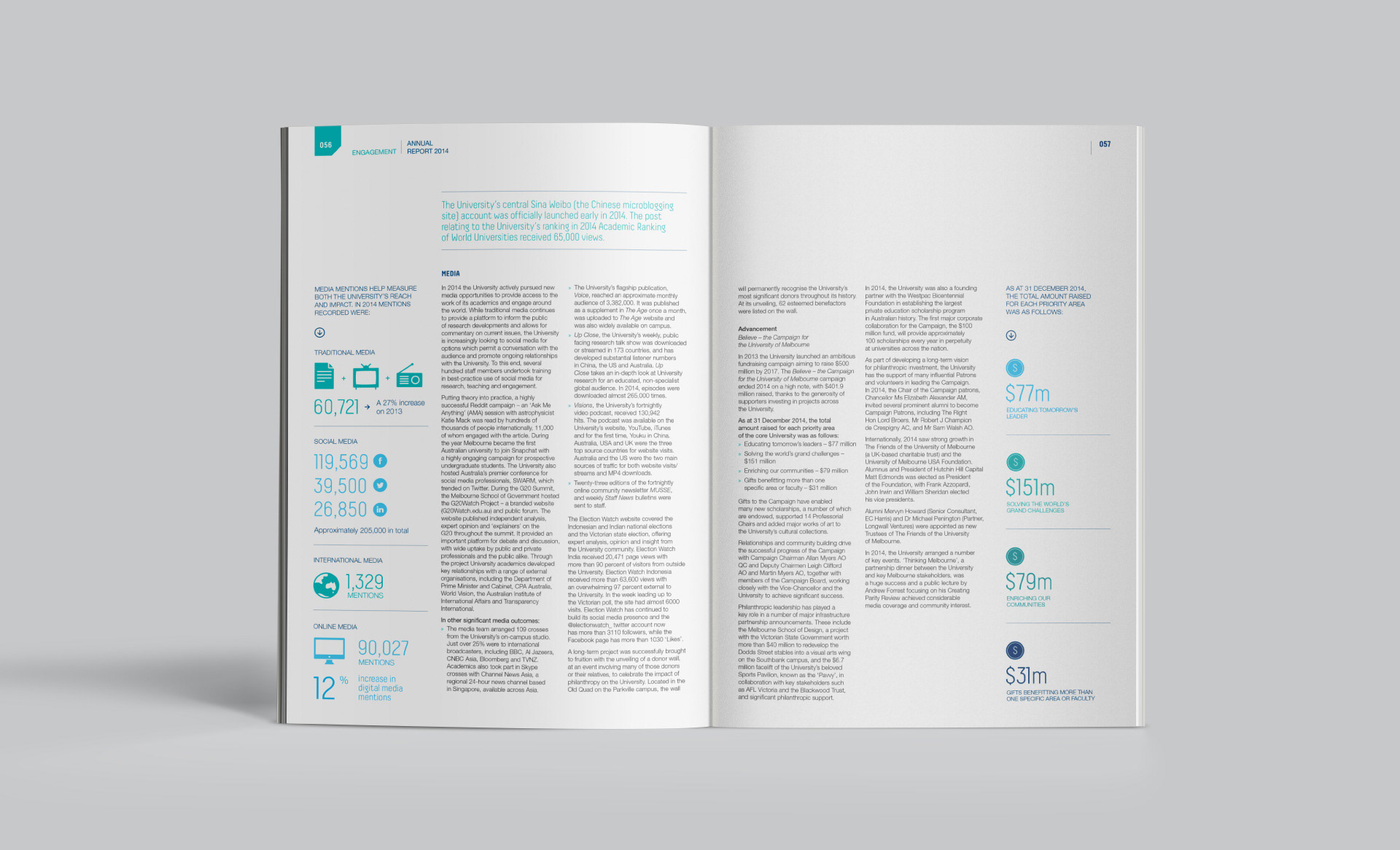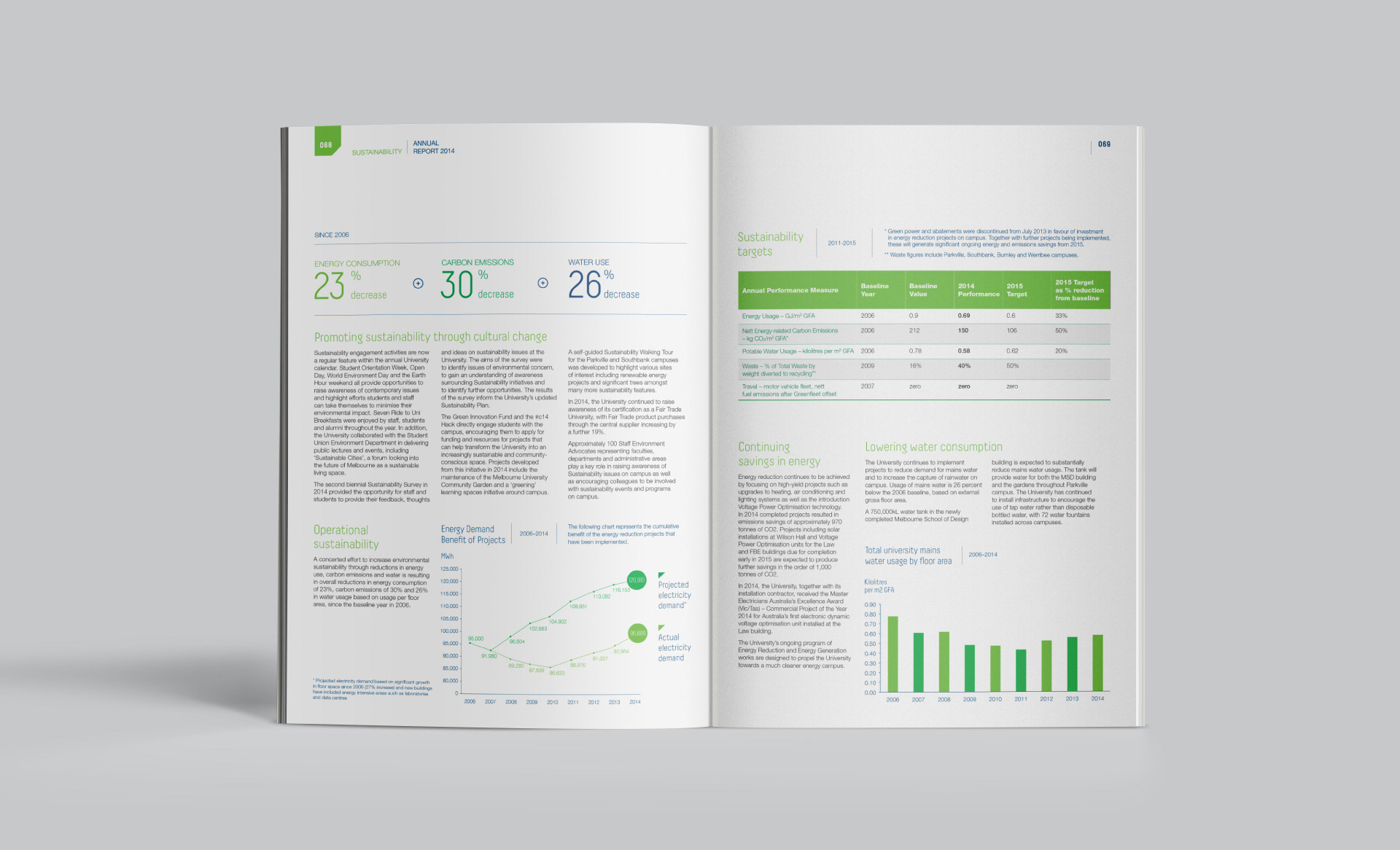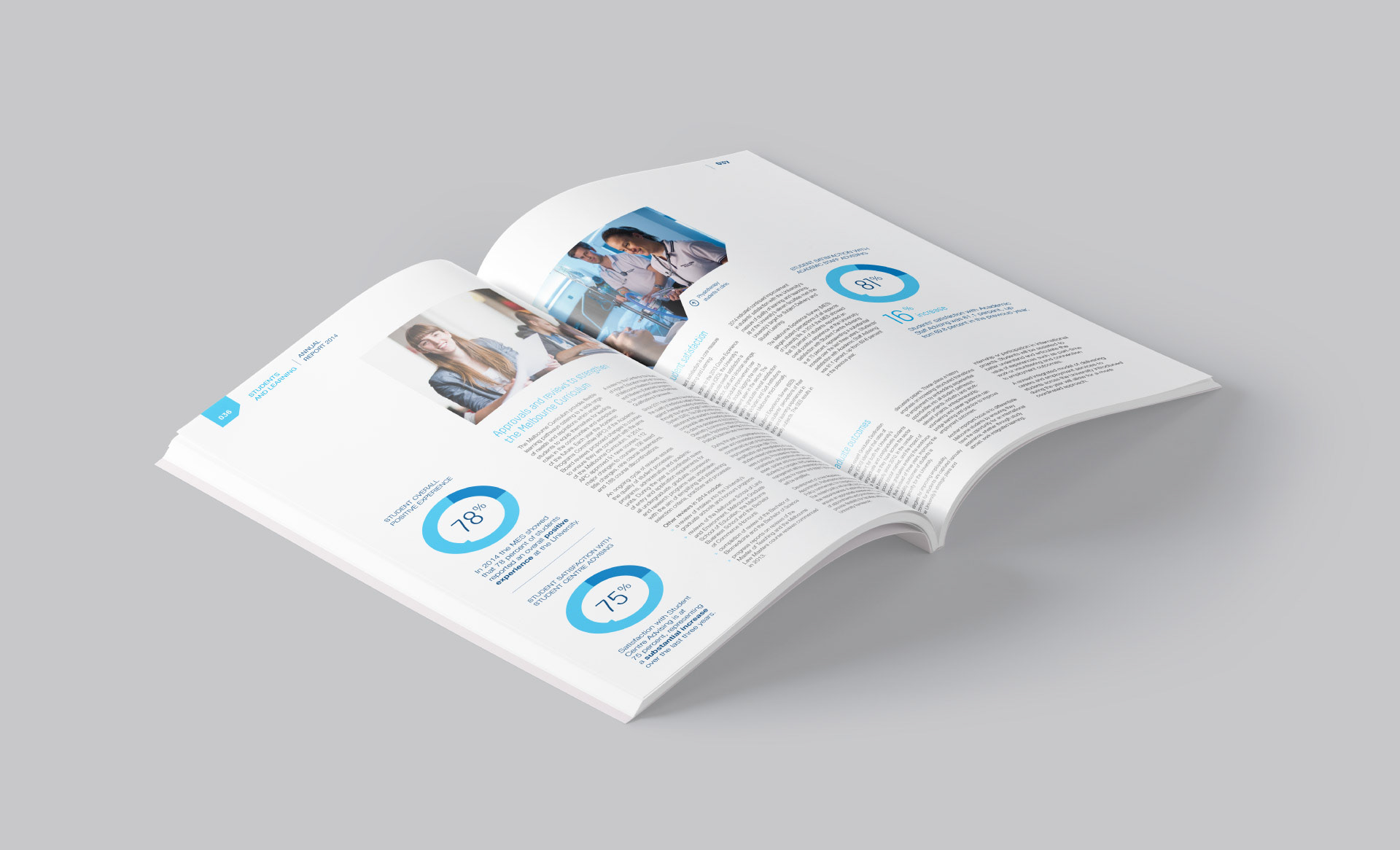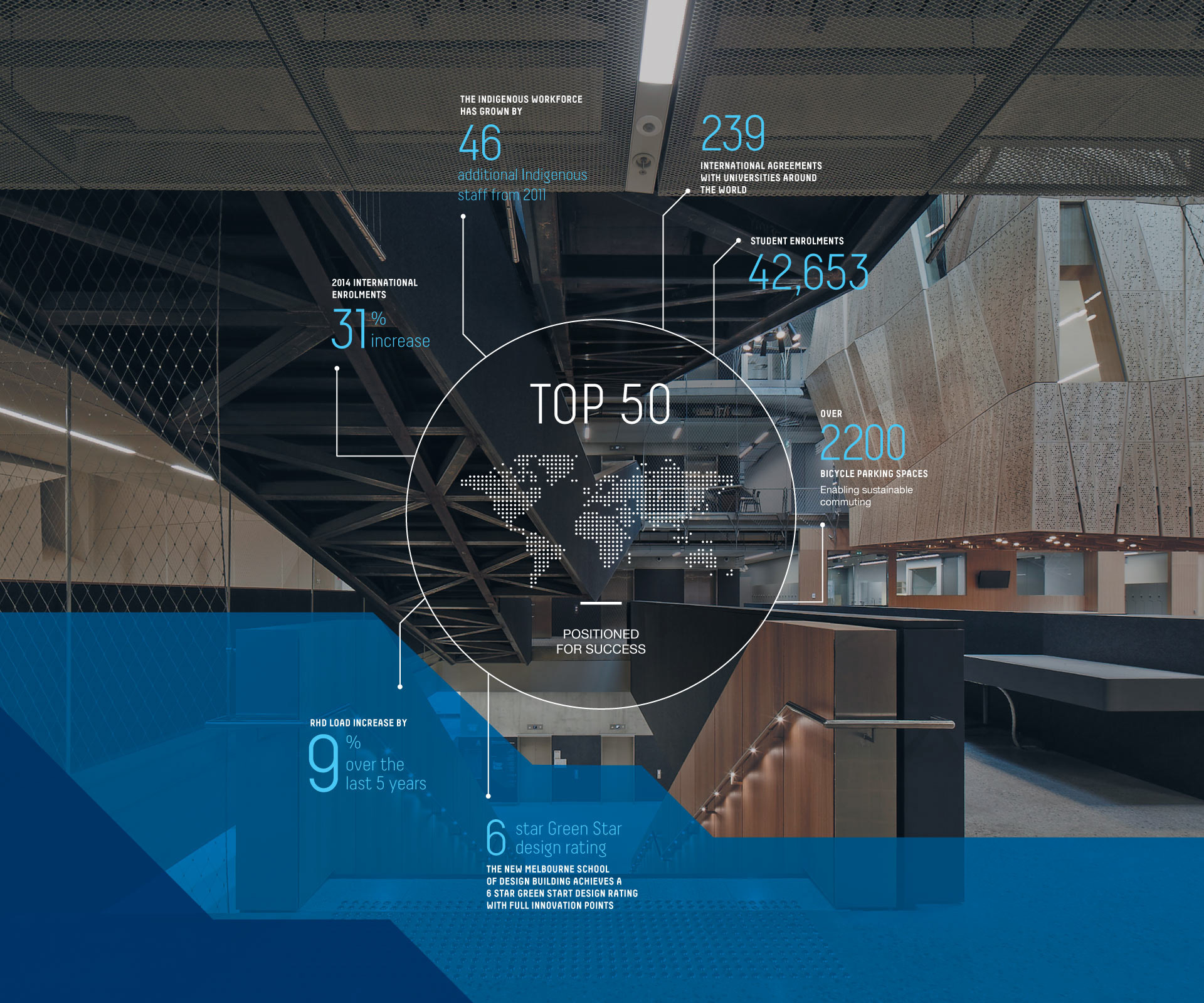 Working at Studio Binocular has giving me great opportunities to work on some amazing projects, in particular, the Annual Report for Melbourne University. 
The University of Melbourne is the oldest University in Victoria. Recently ranked top 50 in the world, the university upholds a reputable excellence in teaching and research with a growing international attractiveness.
In terms of design, the brief was to modernise and create ownership from the previous annual report. The previous design was dated, lacked innovation and was quite text heavy with a limited use of images. We looked at the introducing secondary colours to work with the core brand colour, friendly and technical looking typography, strong use of image, dynamic graphics and info-graphics to help bring the publication to life. The angled graphics used on the cover reflects this year's theme 'Top 50: positioned for success' – communicating the journey of making it to the top 50, which is promoted throughout the publication. This graphic also reflects the notion of growth, statistics, numbers and graphs.
____