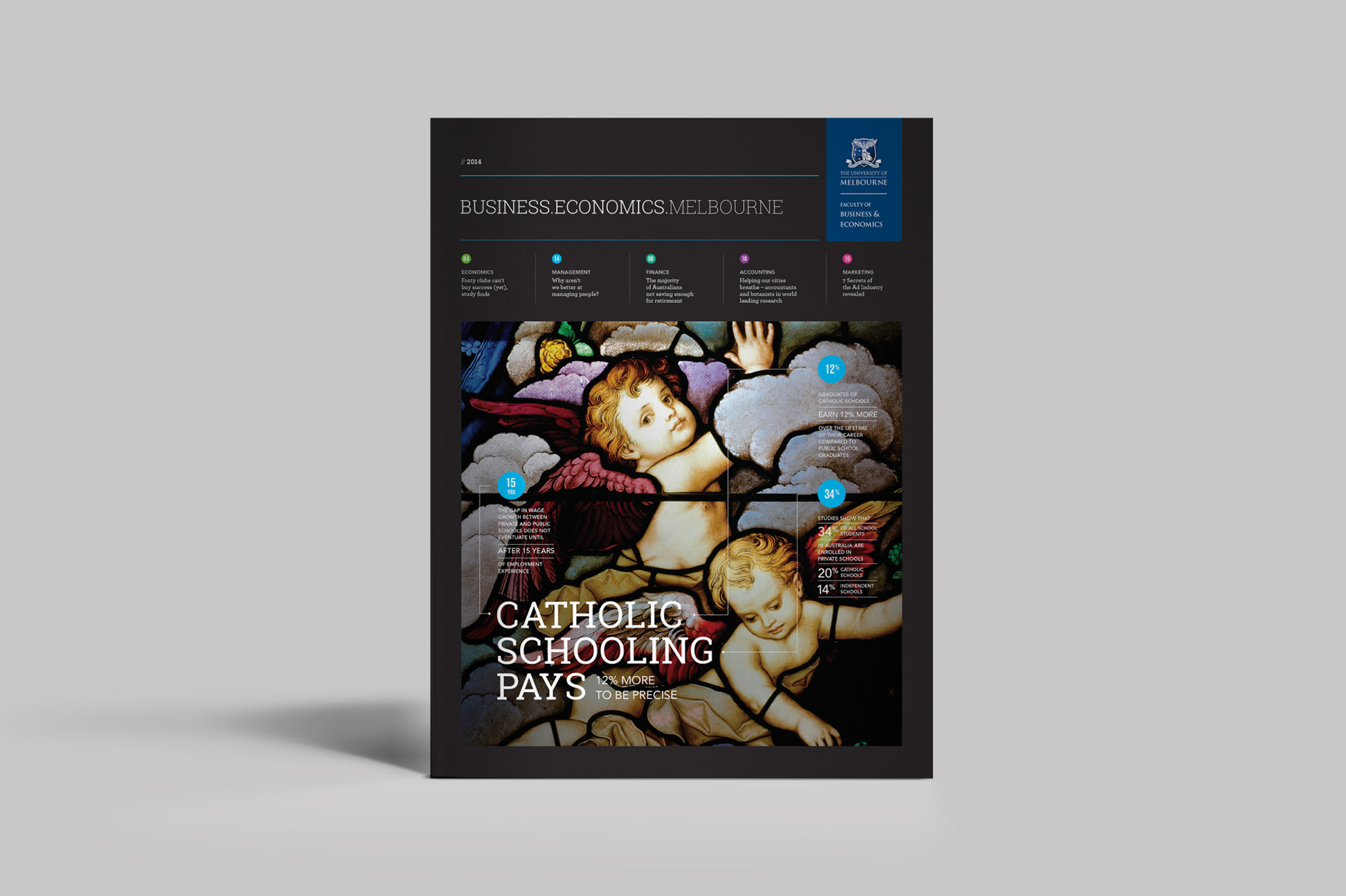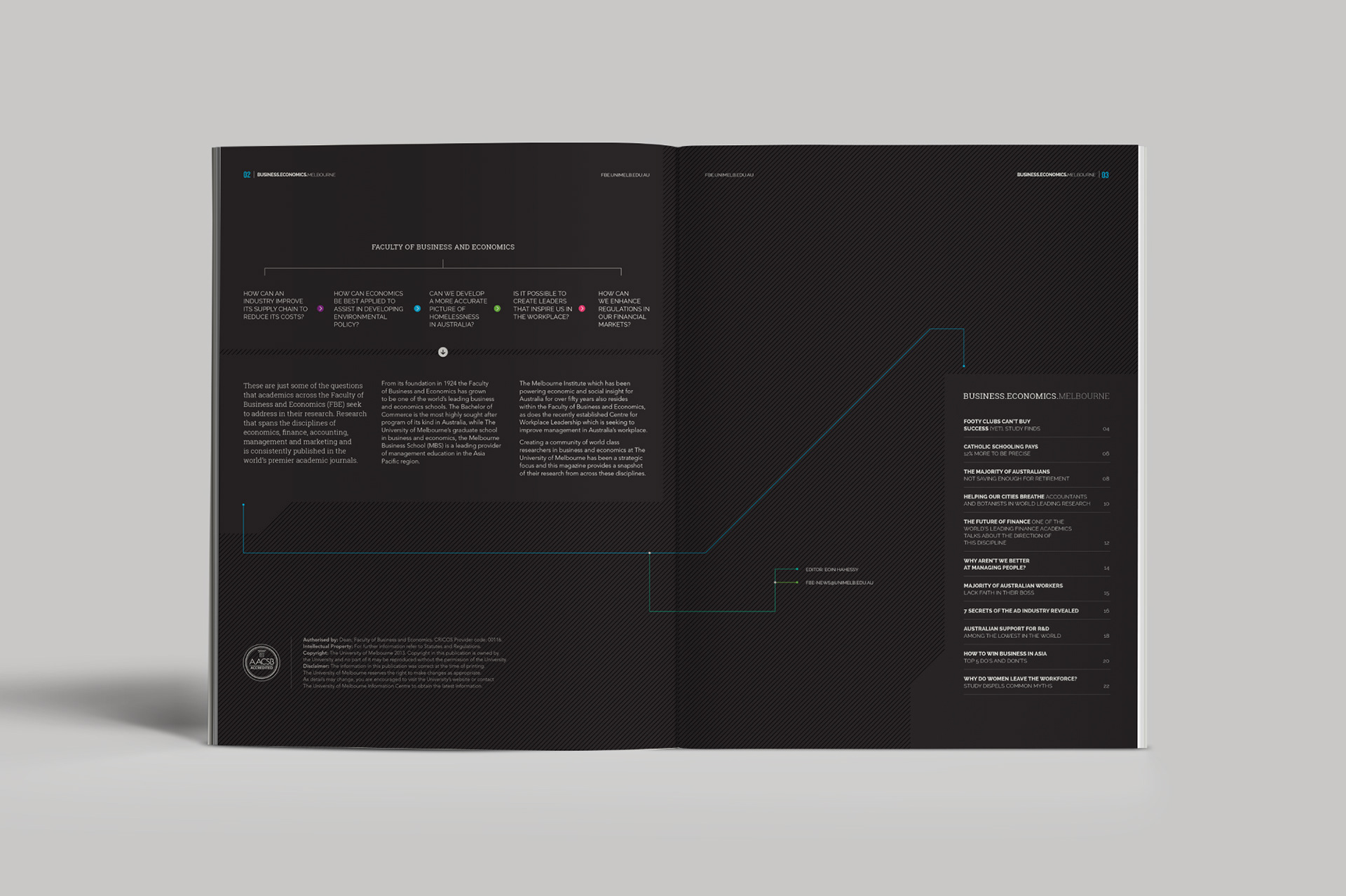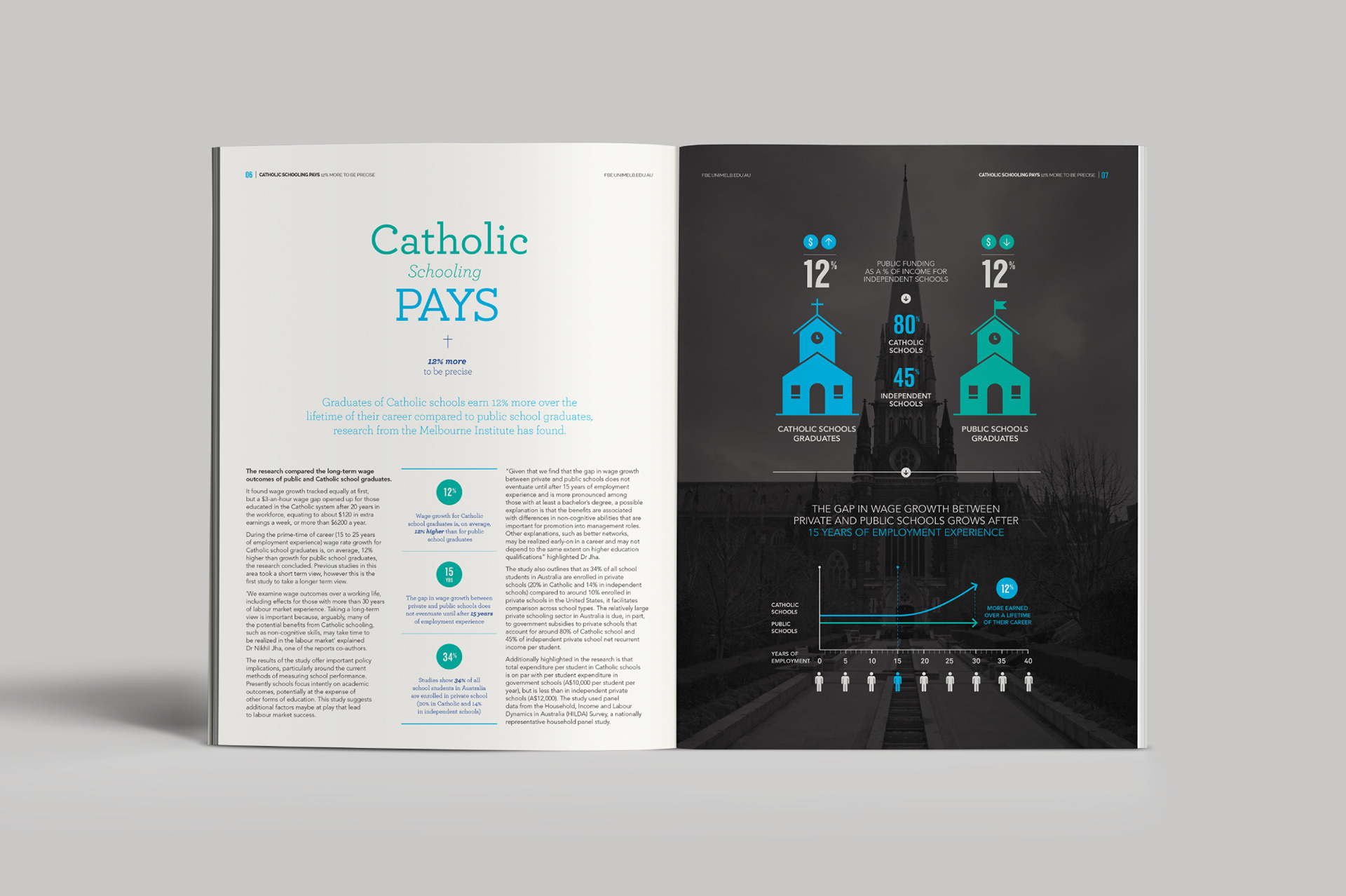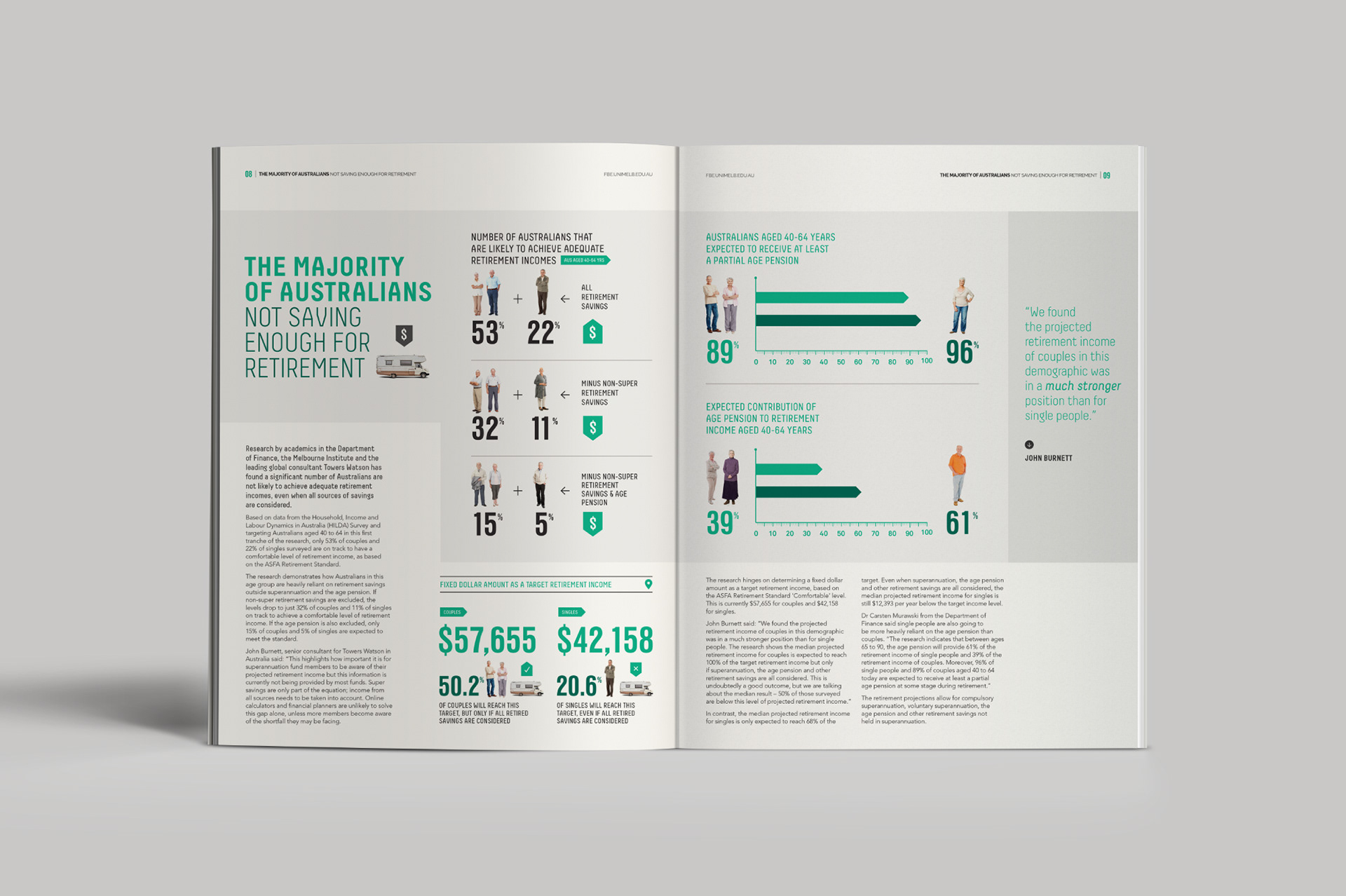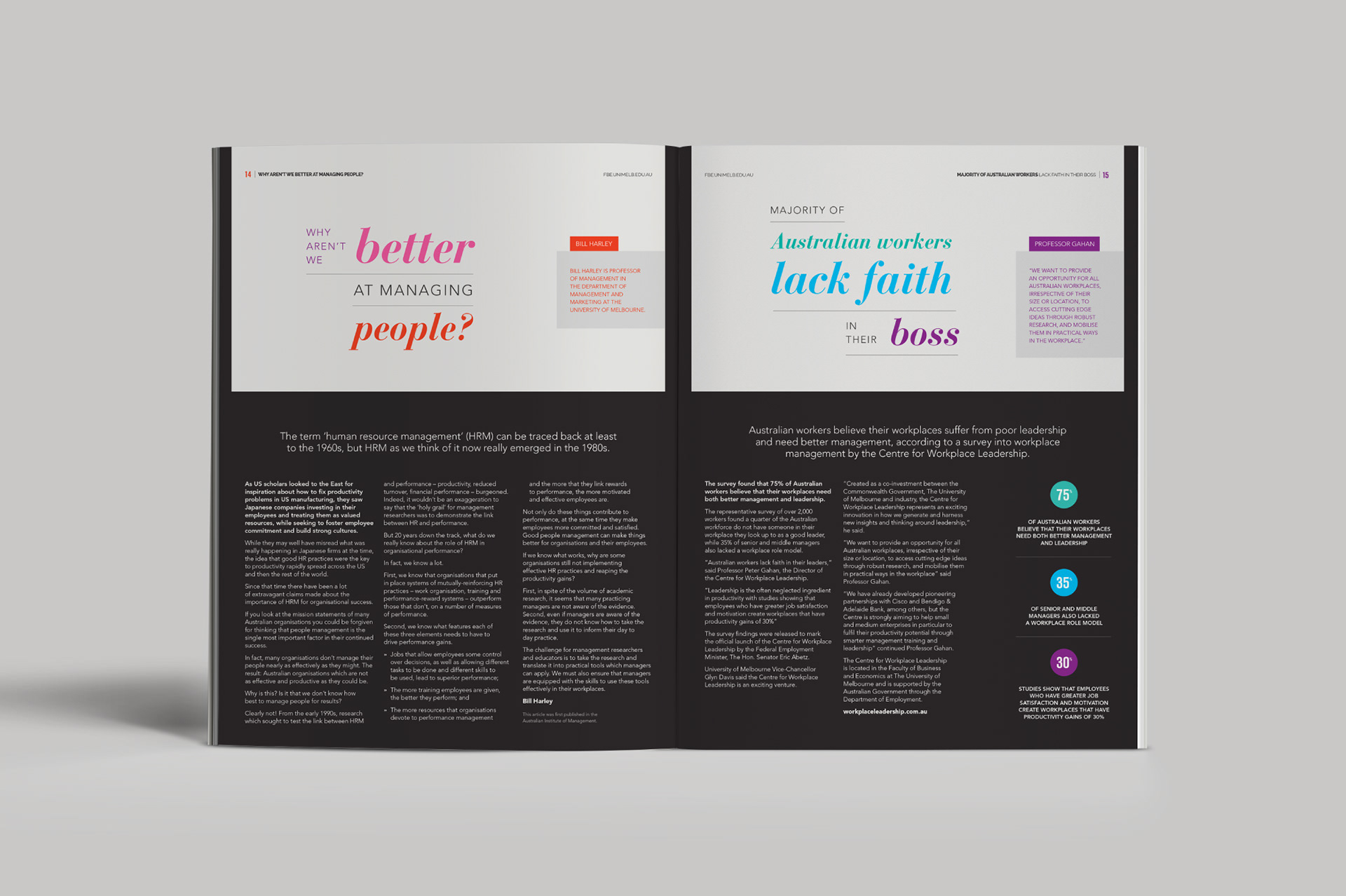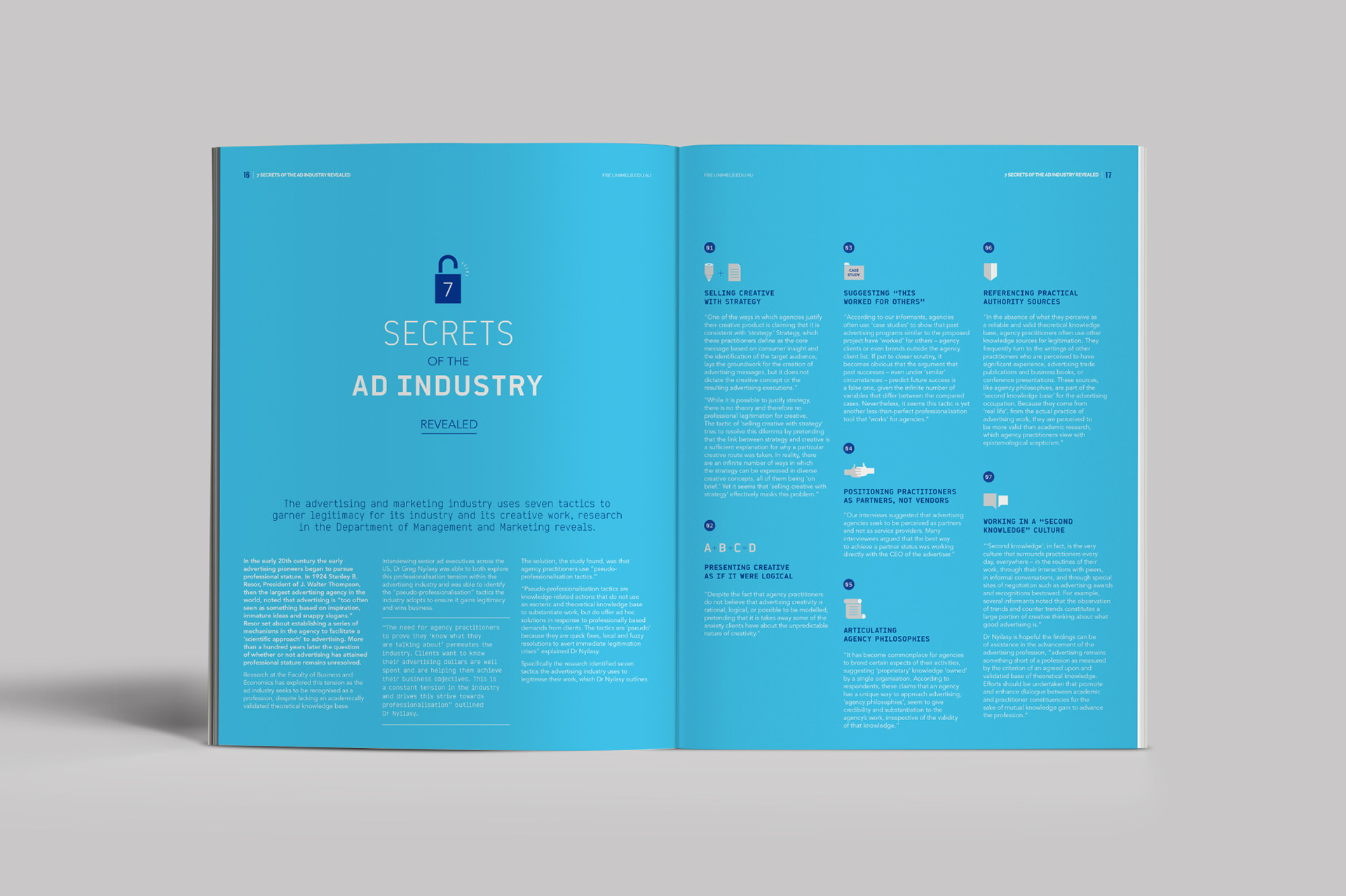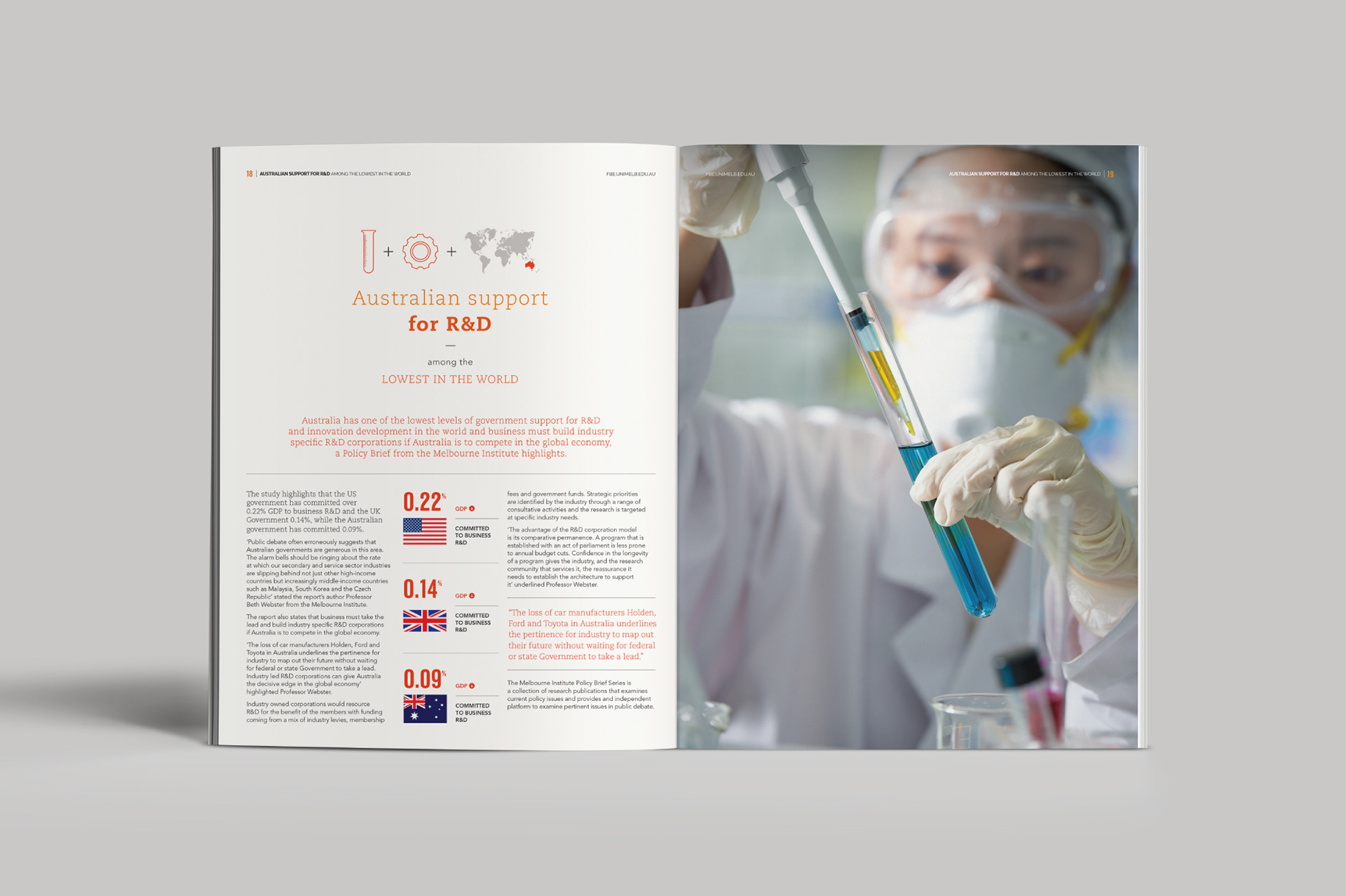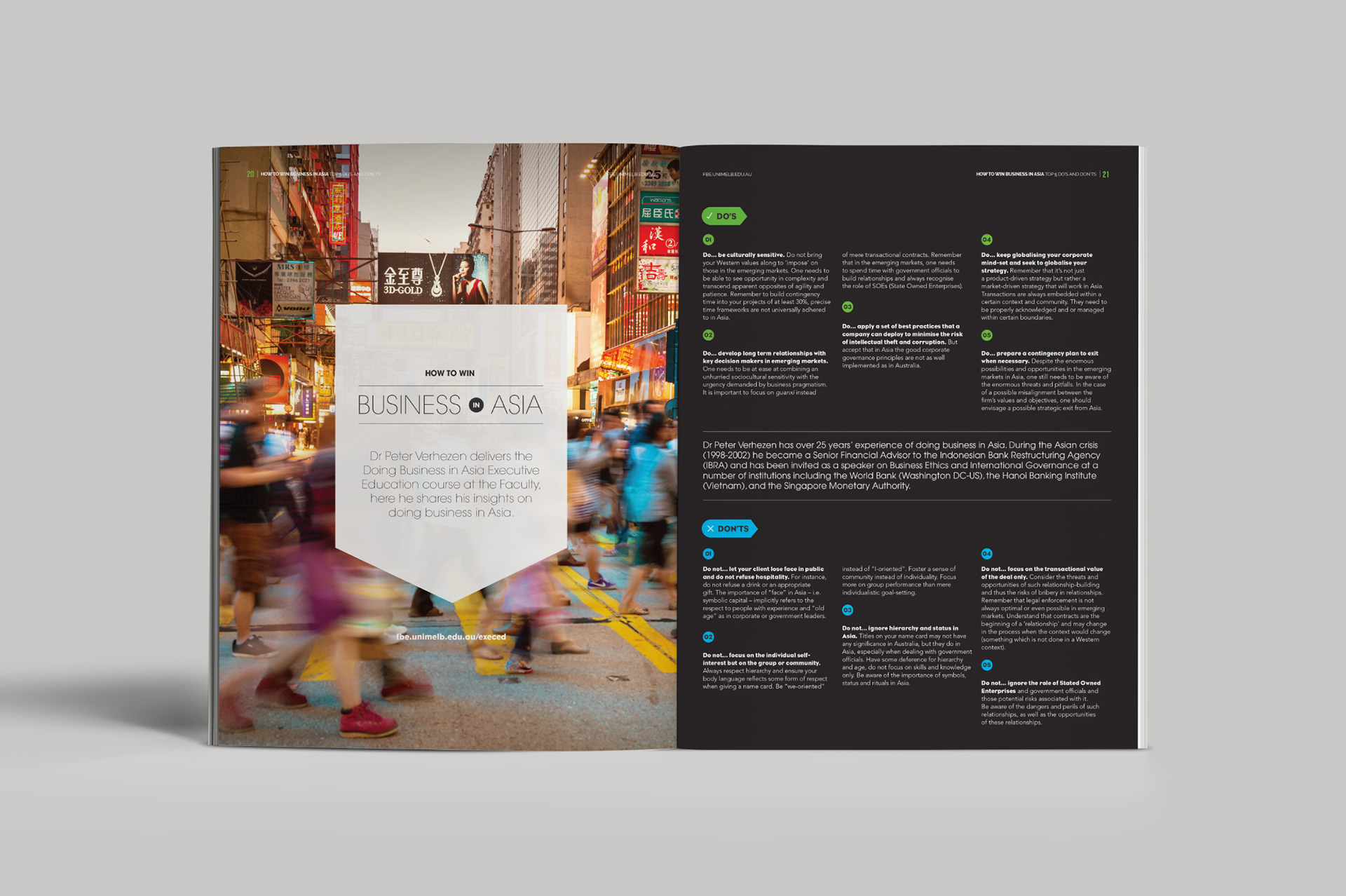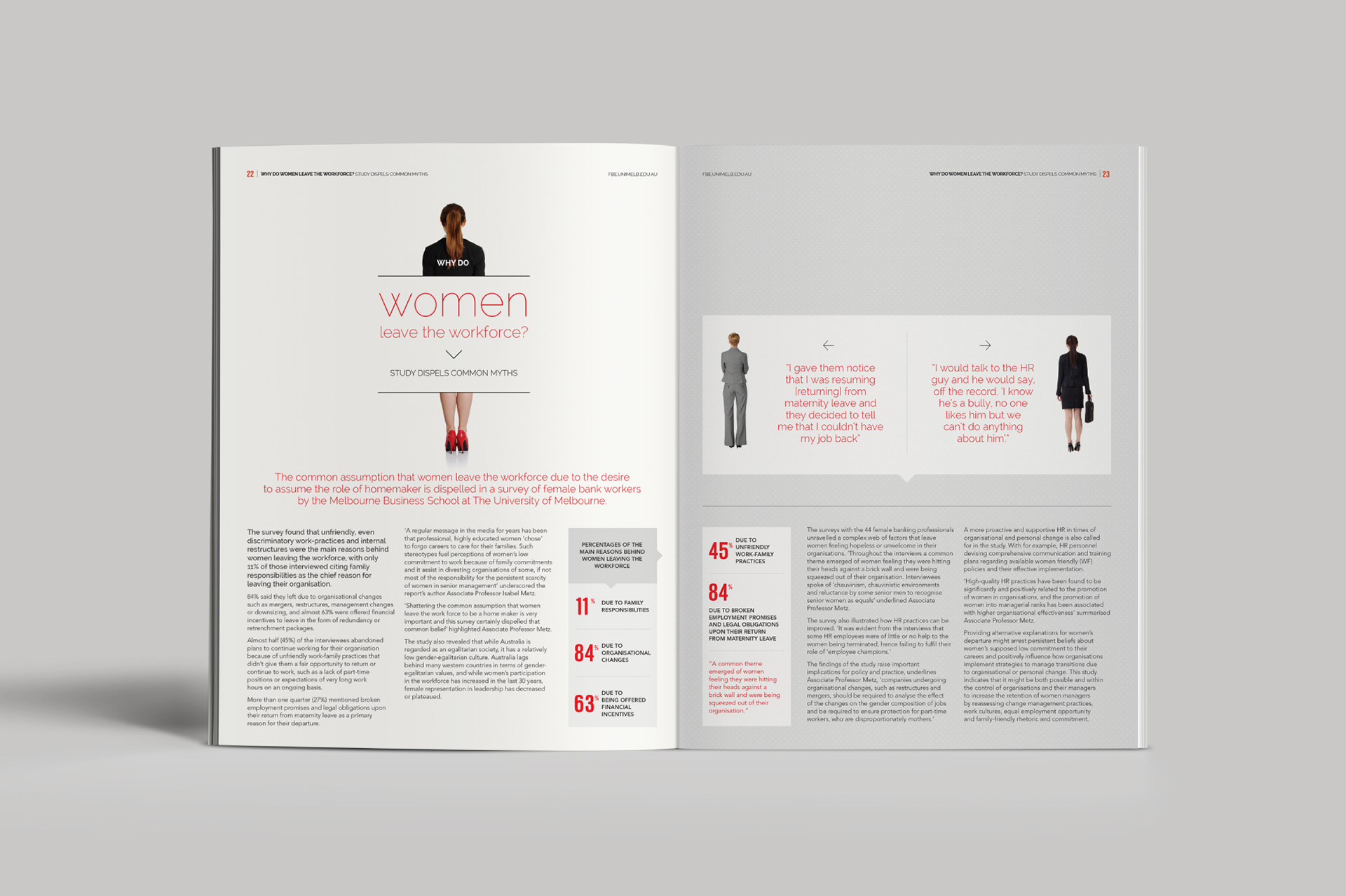 This was another fun project designed at Studio Binocular, for the Faculty of Business and Economics at Melbourne University.
The brief was to design a sophisticated, modern and engaging editorial publication for the faculty. The magazine includes top articles from each discipline in the leading centre of teaching and research, including economics, management, finance, accounting and marketing.
We dissected each article, breaking down the content and pulling out interesting facts and statistics to accompany the articles with info-graphics, images and typography.