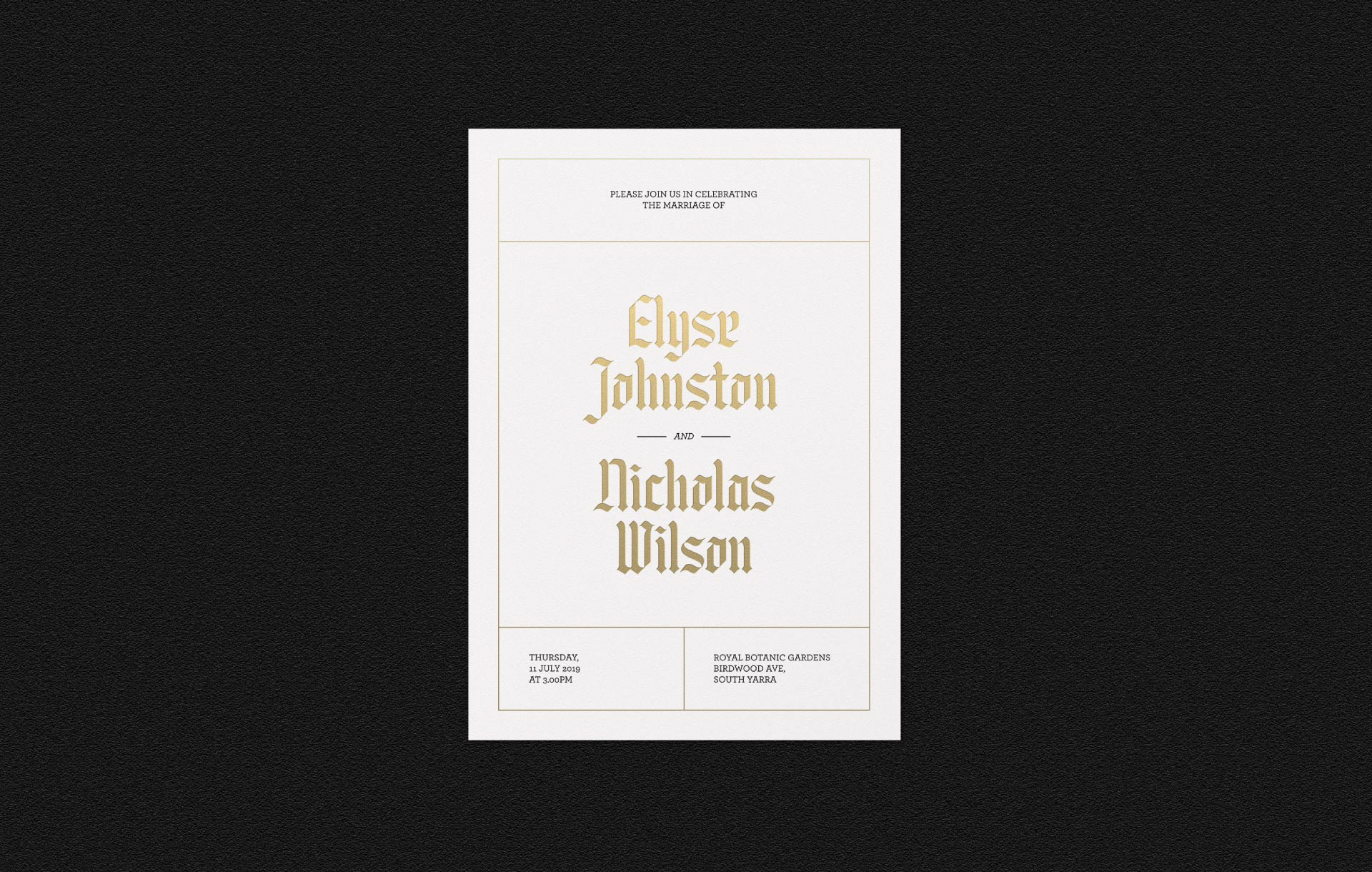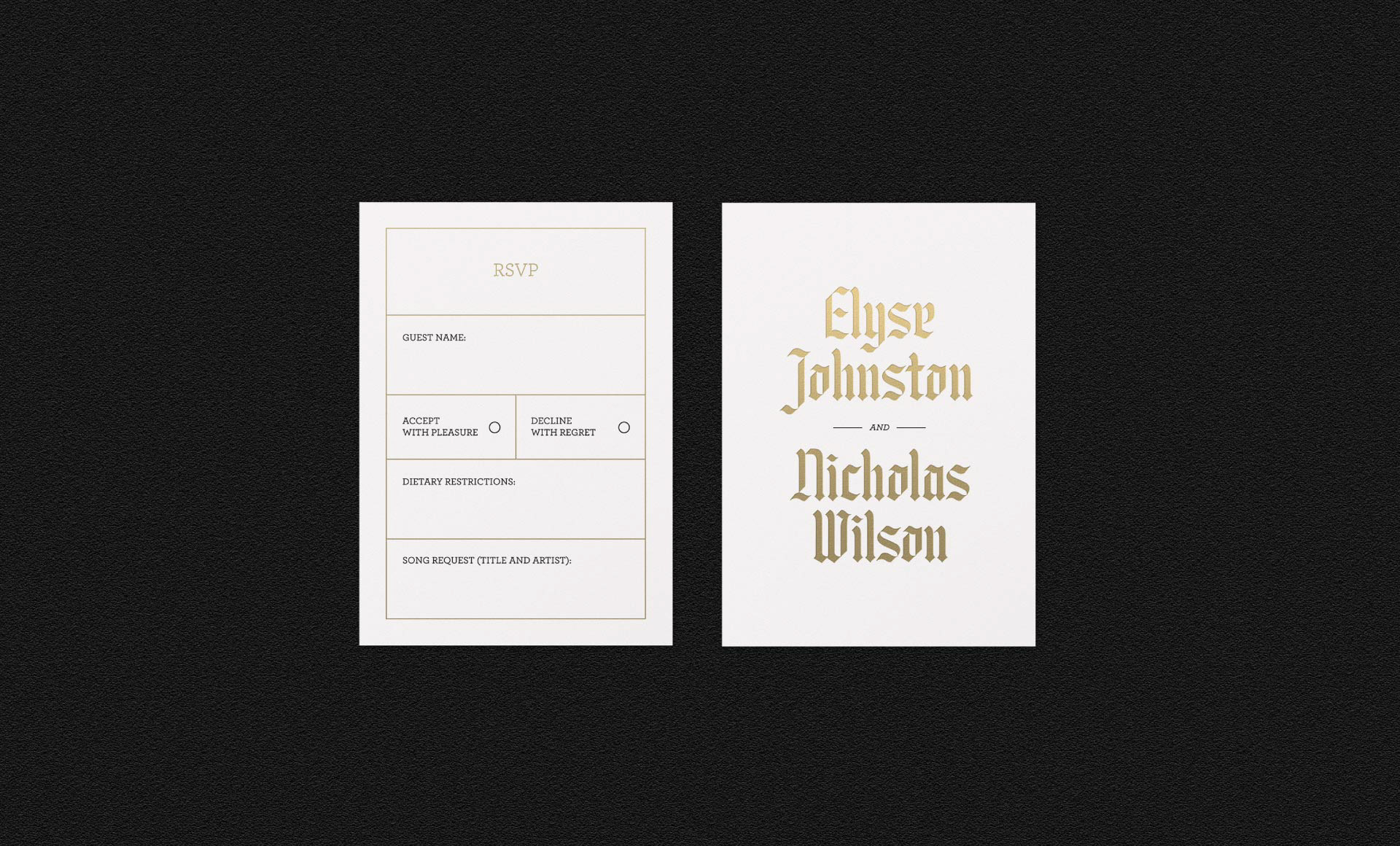 Being asked to work on Elyse's wedding invitations was a humbling request. 
Elyse's brief was to keep the layout minimal and contemporary with an additional request to create custom blackletter type for the couple's names.
My design process started with roughly sketching out the letterforms on paper and then later building and refining the type in Adobe Illustrator.